Blog
Basic Marketing Analytics
Keywords Everyone Must Know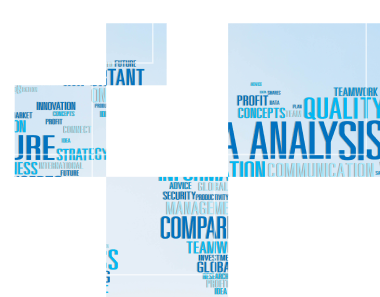 Basic Marketing Analytics Keywords Everyone Must Know
When you stumble upon a marketing website to analyze the market flow, you come across several familiar terms relevant to marketing analytics. While scrolling down and surfing for more data, you might be introduced to some new marketing metrics and wonder about what they stand for!
But, you don't need to worry more. Here we have brought you a collection of valuable terms in marketing analytics that will make your journey easier.
So, without spending much time, let's have a closer look at these marketing analysis terminologies.
01. Marketing Strategy
A marketing strategy is a crucial part of every marketing analytics process. It's a plan for a specific course of action that includes a selection of several essential things like the mode of communication, groups of consumers, pricing structures, and distribution channels. Marketing strategy becomes more worthy when it combines target markets with the marketing mix.
02. Target Market
This is a particular segment of a given market that a company selects for marketing attention. It is usually organized in association with a specific marketing campaign.
03. Marketing Mix
This is a set of variables that represents the essence of the marketing strategy. Marketing mixes are designed with a purpose to satisfy customer needs.
04. Marketing Objective
A marketing objective is a goal that a company strives to achieve for a specific target market within a certain period of time. Marketing objectives are generally updated on an annual basis. But sometimes, the duration might vary, and it is set for longer periods.
05. Annotations
These are helpful notes on a specific part of a chart that is usually created in Google Analytics. Annotations help you to keep track of some essential things in marketing analytics by following a better approach. Basically, annotations are created on some parts of a graph that are defined as outliers. All the Google Analytics account users can check and review the specific annotations of the chart at any time.
06. Attribution Model
An attribution model is a vital part of the marketing analytics process. It is used to inform your analytics program the way you want to evaluate the different touchpoints and their importance.
07. Attribution Report
Attribution reports are there by which the marketers are capable of creating advanced reports. It could be done by URL, source, or referrer to understand the required marketing efforts in a better way. This leads to conversions throughout the funnel.
08. Funnel
You have different kinds of visitors on your website. Some of them strive to become regular customers in your business. When someone is on his way to becoming a customer from a regular visitor, the steps that are needed when someone is on his way to becoming a customer are called a funnel.
09. Contacts
A contact is a visitor who has visited your website and submitted their information in the contact form built on your website. Contacts can be found in different Lifecycle Stages like a customer, lead, marketing qualified lead, and evangelist.
10. Contact-to-Customer Conversion Rate
Contact-to-Customer Conversion Rate
The number of customers of your business is divided by the number of contacts for the specific period.
11. Conversion Rate
The number of people who have converted to your website is divided by the number of people who have visited your website. The conversion is done when typically a visitor fills out a form in your website or another action that you have predefined for your users.
12. Conversion Type
This option is intended to let you define the type of conversion in the currently running report.
13. Bounce Rate
Bounce Rate is the rate of visitors who visit one of your web pages but leave without clicking on any other option on your website. They are also called single-page visitors. This metric is also found in Google Analytics.
14. Content Grouping
Content Grouping is the activity in which you view and compare metrics aggregated into a group. In this process, you can analyze the aggregated data of the specific group and individual URLs. You can also check the page titles and screen names in Google Analytics.
15. Dimension
Dimension is a characteristic of the data that one can use in the case of filters. In Google Analytics, some dimensions are browser, campaign, and landing page.
16. Direct Traffic
When someone types a URL and visits your website directly, it's called Direct Traffic. If you open a browser and type in the URL of the website, that would be counted as direct traffic in the website analytics.
17. Last AdWords Click
Last AdWords click is a specific kind of attribution report model used in Google Analytics. It gives all of the conversion credit to the last AdWords click.
18. Last Non-Direct Click
This is another kind of attribution report model used in Google Analytics. It gives all of the conversion credit to the last channel clicked by a customer before the conversion is done. All direct traffic is ignored carefully.
19. Last Touch
This is another attribution report model that gives all of the conversion credit to the last channel. The last channel could be a specific URL used by the visitor before the conversion happened in the session.
20. Engagement Rate
The engagement rate displays the duration of a visitor on your website, i.e., how long he is staying on your website. Additionally, the number of pages viewed is also counted. For example, if there is only one page viewed, in this case, an engagement rate of zero is received by the visitor. This metric is an important part of Google Analytics.
21. Lifecycle Stage
This property is used to display the spaces where your contacts are present in your marketing funnel. In some cases, lifecycle stages include Lead, Marketing Qualified Lead, Subscribers, Opportunity, Sales Qualified Lead, Customer, Evangelist, etc.
22. Filter
A filter is a setting option that allows a user to alter the data and information displayed in the reports. If one has a report with specific URLs and only wants to check the URLs from the blog, he should type in the proper URL that will be directed to view only the blog posts from the entire website. This process of only displaying the desired options is called filtering. It is like choosing what you want to see or read at that particular time.
23. Organic Search
When a visitor opens your website from a search engine, that is called organic search.
24. Page View
When a single web page is loaded into a website, that is called page view. A page view is often referred to as a Page Impression.
25. Paid Search
When a visitor opens another website from a paid advertisement, paid search is another form of digital marketing. The search engine allows advertisers to display their advertisements on the search engine result pages. It works as a pay-per-click model.
26. Revenue Report
A revenue report is a specific kind of report used to attribute a company's revenue to different marketing activities. Based on this Report, you can evaluate how much revenue you have generated through social media marketing and some other marketing strategies.
27. Sources
Sources are the marketing channels that are used by one company. Some platforms provide a source report that gives details into the contacts, visits, and customers generated as an outcome of different marketing channels.
28. Touchpoints
Touchpoints are the different kinds of interactions the people offer to your company. Touchpoints include the different pages on the website viewed from a visitor's journey.
29. Time Decay
Time Decay is an important attribution model in Google Analytics. It gives those particular touchpoints more credit which was closest in time to the conversion.
30. Time on Page
Time on Page is calculated by the time someone opens a new page and visits there minus the time a visitor originally visited the page. This metric is calculated explicitly in Google Analytics.
31. Time on Site
It is the average time a visitor spends on a particular website within a certain period. Most marketers use this metric to obtain the effectiveness of their website. The more time someone spends on the website, the more influential the website is. This metric is calculated explicitly in Google Analytics.
32. List Segmentation
This is the ability to classify contacts based on similar properties. You can group people considering similar contacts or based on other properties. It could be done by form submissions, email marketing, page views, etc.
33. Companies Properties
Company Properties are some unique properties that contain essential information about the company.
These properties could be the company name and its website URL. One can find these properties in individual records of the contacts and also in the Companies report.
34. Dollar Index
The dollar index is the evaluation of how a page is influential to conversion. It is measured in Google Analytics. The higher the number comes, the better the result.
35. Unique Visitors
This is a counter to the number of brand-new visitors coming to the site for the first time.
36. Visitor Flow
The visitor flow is a Google Analytics app used to see the path people traverse when they stay on your website.
Closing Thoughts
These are some useful metrics in marketing analytics that you need to be aware of if you are up to begin your search for marketing terminologies. Save them up for your future purpose so that you can have a quick glance at them whenever you need them. Like this, you can save a lot of time and energy to invest in searching and defining these marketing analytics metrics.