Our digital data analytics agency in San Francisco establish partnership with our clients to decipher their goals, customer base, challenges and technology use.
Our digital data analytics companies in San Francisco get a detailed information about the digital readiness of our clients that enables us to chart a road map for them with relevant recommendations. The digital analytics service solutions we provide are: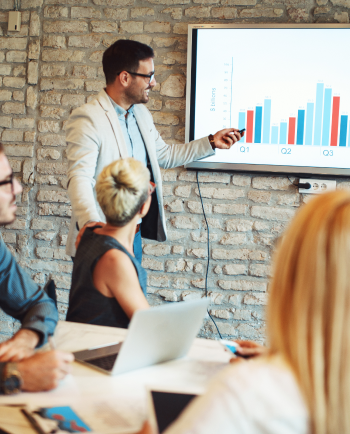 Our digital data analytics services in San Francisco aims to reduce dependencies on the IT teams for data collection. Instead we aim to gather impactful data in real-time through tag management. We help to configure tags, rules to collate data that is needed for key decisions. This includes third party tag management, marketing, analytics, optimization and marketing that is platform independent.
---
Reporting is one of the indispensable and crucial components of Marketing Analytics. Generating KPI reports and performing in-depth analysis of digital data is vital to comprehending customer preferences. Our digital data analytics agency in San Francisco provide customized dashboard and reporting solutions on digital data for actionable insights and critical recommendations.
---
Marketing with rough estimates are a thing of the past. Testing methodologies such as A/B testing can be used to test methods for marketing campaigns. The test results can be then interpreted to target appropriate audiences in the future.
---
04/
Multi Test Attribution
The Multi-touch attribution method helps in analyzing various channels used by the business for customer interaction and which ones actually lead to conversion. There are choices of models, their advantages and disadvantages and ability to customize them to the specific business needs.
---
Today, business analytics is being used for budgeting, planning and forecasting. The foundation to every successful project starts with a proper business analytics strategy.
Business analytics will give you the complete liberty to alter your plans and respond to the unexpected changes with ease. Also, you will be able to make fater and more confident decisions for your company.
You can use business analytics as a tool to combine data across all platforms. Our business analytics solutions will also help you to enhance the user experience to a great extent. The data processing time will also reduce by 80%.