Blog
How Marketing Analytics
can boost E-Commerce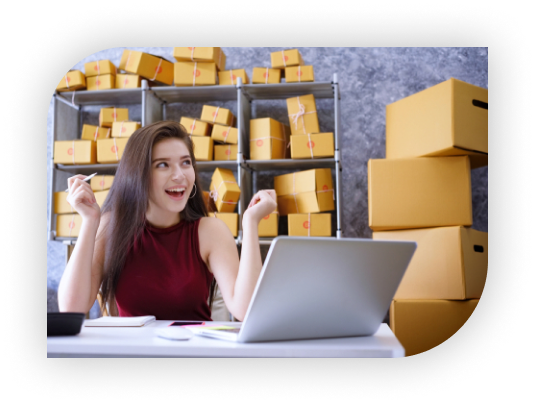 Introduction
There is hardly a field that is left untouched without the association of the Internet nowadays. The same goes for business too. People stick themselves on social media and webs either for entertainment or essential purposes. Thus E-commerce finds it easy to grab people's attention and provides a wide range of opportunities to reach and connect with people.
Anything that is accompanied by regular analysis and reviews can help one to improve their performance. In this Internet era, Marketers heavily rely on Marketing Analytics and its automated functions to keep track of their business trends, understand customer interests and educate themselves with product/service feedback.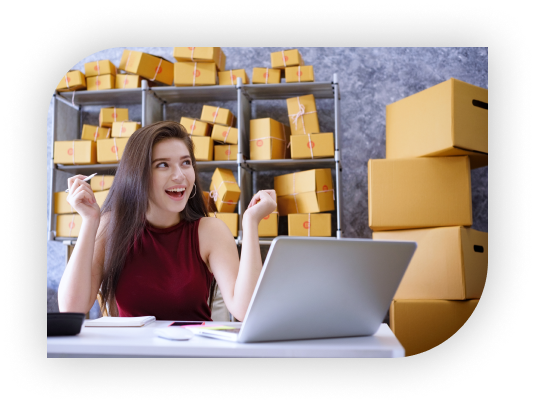 Why E-Commerce?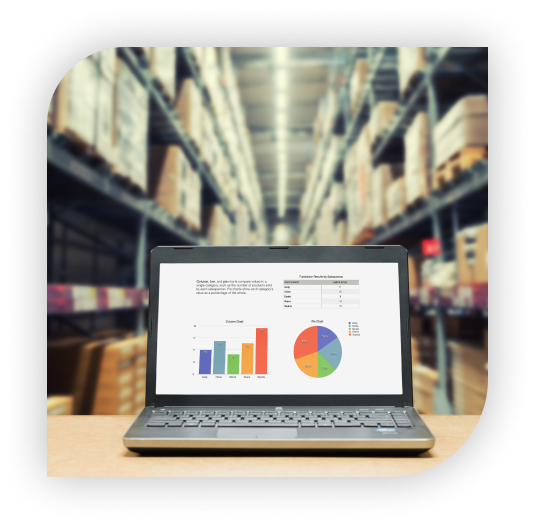 The major requirements of a business are capital, manpower, location, and advertisement. Out of all these, the location and advertisement are made simpler in E-Commerce. To search for a physical location that is reachable to people of all kinds and then install a workplace is something that traditional business does. But, E-Commerce simply finds the right site or medium to launch and promote their works.
E-Commerce and types
Buying and selling through the internet with the help of digital marketing is E-Commerce. Every single activity like marketing, advertising, selling, buying, and paying is automated here.
Types of E-Commerce
There is no restriction on the size or type of business which people choose. Wholesalers, retailers, start-ups, or big business organizations, everybody can have a trade with the general public or among themselves.
Business to Consumer (B2C)
Business to Consumer (B2C) is the most common type of business where the traders sell products to the public.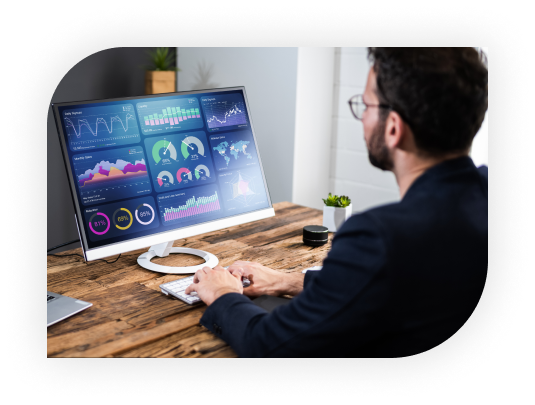 Business to Business (B2B)
Business to Business (B2B) is the trade among businesses. For example: from wholesalers to retailers or producers to retailers or producers to wholesalers.
Direct to Consumer (D2C)
is the new and trending business style. Here the producers directly reach the consumers of every corner of the world.
Consumer to Consumer (C2C)
Consumer to Consumer (C2C) is the process where people connect among themselves and exchange their products/services and pay to each other through modes like g-pay, phone-pay, and many more.
Consumer to Business (C2B)
Consumer to Business (C2B) is the business where general public sells their article, pictures, photography works, art or any freelance content to certain big institutions and get paid.
E-Commerce skills
1. Software Development
The foremost requirement of any business is to own a website. To let people know about our products and services, we use a site to provide a clear idea about our business and achievements. To make this happen, the marketers will be required to create a software or website on their own or go for any developers to establish one.
2. SEO:
Search Engine Optimisation (SEO) is the prominent skill of any business. This is a popular term of marketing. Creators and marketers should use this technique to advertise their products. Marketers should make sure the content matches well with the relevant keywords people use for searching the products of the site. This could increase the visibility of the site.
3. Data Analytics
Data Analytics is the measure of metrics and performance of the system. Data Analytics does the metrics like hit/flop of plans rate, views, likes, and subscriptions and reviews the results and feedback from the review. We study people and their interests and advertise according to their priorities.
4. Artificial Intelligence
All those skills we mentioned can be done by a human. But it is not an easy task. It consumes major time and energy of people. Thus we use Artificial Intelligence technology where the system is trained with some training data and makes the system read, analyze, report, and predict like a human but at rocketing speed.
Marketing Analysis
Marketing Analysis is a process that tracks every activity of the business. It measures their performance which helps the marketers to differentiate between the plans that succeeded or failed with reasons. This broad analysis assists the entrepreneurs in getting a clear idea to devise their plans and enhance their business.
Marketing Analysis in E-Commerce
Everybody that wants to start a business is wise in their field. But what makes the difference in their approach to reach people? Some may not be skilled enough to grab an audience through advertisements, some others may not be able to conduct a proper analysis, and some do not have much time to watch every client collect their data closely. Marketing Analysis comes with specific techniques and tools to provide an automated marketing support system to the merchants in such a case.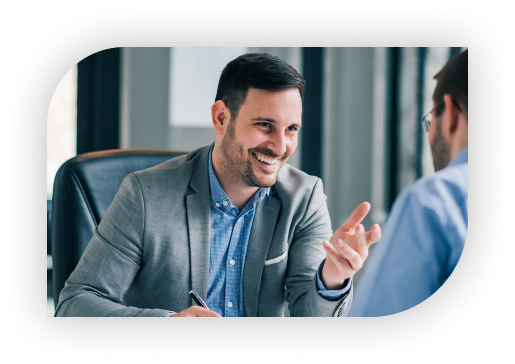 Marketing Analysis Techniques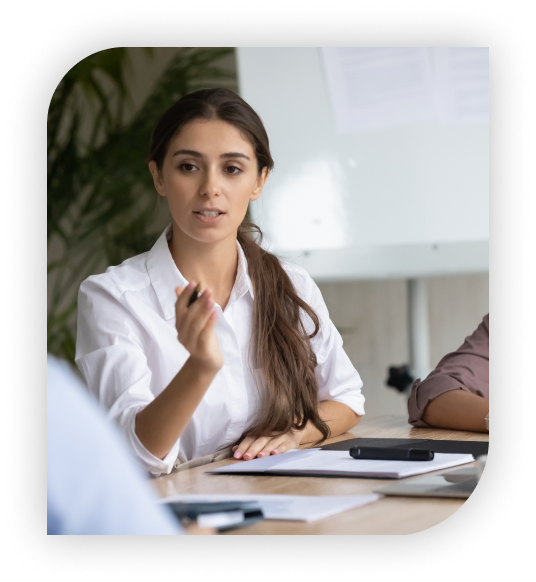 Marketing Analysis undergoes certain techniques and methods to measure the performance of business strategies and campaigns to lift the business to its most significant degree. The main factor of the business is advertisement. Marketers use various promotions like social media, random pop-up advertisements on websites, suggestions according to our interests, and email marketing. Among these, the social media, websites, or emails will get their credits and revenue according to the attribution model they choose.
Marketing Attribution Standards
1. First Touch Attribution
Here, the credits and revenue are given to the first point of the click. This attribution comes under Single Touch Attribution. For example: If a customer gets to know about a textile business through a social media page and lets the user click on that advertisement or link for the first time. This touch is considered, and the credit is given to the social media page.
2. Last Touch Attribution
Last touch attribution is also a single-touch attribution. The credit and revenue are given to only one touch among the sequence of touches the user made. Here, the revenue is stored for the last touch the user makes. This is the most common attribution the marketers prefer because the last touch would be done on their websites. This profits the merchants, but still, it is considered not right as the other intermediate marketers are affected. For example: if an E-Commerce textile shopping is advertised on any YouTube video, The user will make their first touch here and go ahead with succeeding touches and end up making the last touch in the website of the textile shopping. Then the revenue is added to this site.
3. Linear Attribution
This is categorized as a multi-touch attribution standard. Here, all those touches are considered, and the credit is split equally. For example: If the user got to know an online education portal through a YouTube advertisement, then touches the link and moves to some other websites where several online education platforms are listed. And clicks there again and finally reaches the consent portal. Here the YouTube channel, intermediate webpage, and the main website receive the share equally.
4. Position-Based Attribution
Here, the first and last touches are given a higher share of credits while the intermediates are given lesser.
Conclusion
E-Marketing is accessible to all sorts of entrepreneurs like start-ups, big companies, solo entrepreneurs, and retailers to commercial merchants. Marketing Analytics makes it convenient even for a non-tech savvy person to learn the operations of marketing analytics tools and operate them with great confidence to enhance their business.