Blog
Marketing Analytics
for Dummies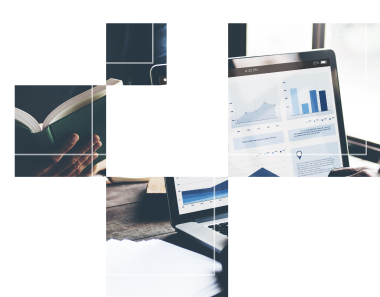 Marketing Analytics for Dummies
Are you planning to start a startup? Do you want to make your business a grand success? Or want to expand your business globally?
The answer to all these questions is Market Analysis. Marketing is the foremost step of a business. This step is most important in the proper functioning of a business. It helps to make a business profitable. In this era, it becomes more of a tool than a step needed at all levels. The internet provides us with many advanced tools which make marketing more productive and fruitful. There are various sources available in the market for such analysis.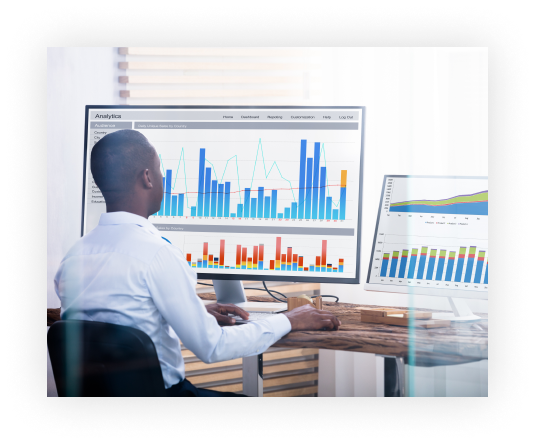 How can we define Marketing Analytics?
Traditionally, Marketing Analysis is the search of potential customers, encouraging them to buy products, etc. We did it manually; there were chances of error in finding a proper marketplace for a product. We did not do regular checks to see the working of the marketing strategy.
With the changing business environment, it is necessary to check the strategy used in expanding business to keep the customers in mind. Marketing analytics is essential in today's world as it completes the primary function of it is to see the effect of marketing and also helps in earning profits.
Process of Marketing Analytics
Without effective marketing, achieving business goals is impossible. It is a stepwise process, and every step needs to be scrutinized. Before selling any product or services, do a proper analysis. Following steps require taking advantage of this.
Scrutinized the past report: Previous performances need to be scrutinized to detect the gaps or weaknesses of the company.
Observe present position: After analyzing the past, the current performance also requires checking to see if more alteration in planning is needed or not.
To focus on the future: After the comparison between past and present did, a new and more effective strategy needs to be implemented.
Acknowledgement of strengths and weaknesses: This is the next step after the evaluation of performance. Without this, marketing is meaningless and not fruitful at all. It helps to identify the areas of improvement and hence helps with better results.
Applying learning: No learning is beneficial unless you apply it. It is the last step in marketing analytics.
Benefits of Marketing Analytics:
Marketing analytics comprises two main things- data and digital tools. It used to make it influential and accurate. There are many advantages of marketing analytics which helps at every level of the organization. It stated some benefits below:
Identification of potential: Identifying potential market, latest style or fashion, demand, need of customers, and fulfilling their expectations.
Study of competition level: observing or studying the range of competition in the market, research about opposite business rivals, their performance, and holds in the market.
Effective marketing: It takes all necessary steps to become the first choice of the customers and attract more by adding up the market value.
Customized services: It helps to give customized services to the customers to live up to their expectations and convert them into worthy customers.
Using social media as an effective tool: Social media proves to be a blessing in this competitive world which helps to reach far-off customers and open the doors of a global market for all.
Improve the quality of the product: It will help to alter the product in terms of design, quality, packaging according to the demands in the market.
Creating demand for the products or services provided: It not only creates demand in the market but also makes an image in the minds of the buyer and compels them to buy the products and services provided.
Feedbacks from the users: it is quite helpful in making the product more useful and demanding by taking feedback through quizzes, competitions, surveys, etc.
Some Success Stories of Marketing Analytics
According to Data Marketing News, the following companies take advantage of marketing analytics and grow their business and become brand names in their fields.
Starwood Hotels and Resorts
Starwood is a big chain of hotels and resorts worldwide. In an interview, Grazia Ochoa, Starwood's director of global digital marketing, says that the company uses relevant data to ensure the best hospitality to the customers. Hence, it increases the number of visitors to their hotels and resorts. The company is constantly looking for a more accurate tool for the analysis.
JPMorgan Chase:
According to Steve Ireland, executive director and head of advertising strategy and platforms, in JPMorgan Chase, "Marketing analytics enhances customers' interaction by saving their time to visit the banks. It encouraged them to use online mode instead of visiting banks. Almost all the facilities are available on the application provided by the banks for safe and hassle-free transactions.
Macy's
It is a US-based chain of fashion clothing and accessories selling products both online and in stores. This analysis helps the company to attract more customers globally and generate more revenue. Julie Bernard, Macy's group vice president of customer-centricity, direct marketing, and loyalty, says, "The Company strives to balance the use of customer data and to inform content relevancy with the use of consumer insights to ensure that balance between relevancy, a sense of discovery, and inspiration." She also quoted that she always has a conversation with the customers whenever she visits the stores.
Direct Marketing Association
Direct Marketing Association has done a survey. According to which, over 70% of marketers and suppliers admit that marketing analytics help in the growth of their business; 38.7% spent more revenue in the first quarter of 2013 than 2012, and 42% keep their spending steady.
What are the tools used for marketing analytics?
There are some tools available that help to make marketing more valuable and collect informative data only.
Google analytics: This is the most common and widely used tool. This tool is available in a free or paid version. It is fit for all the companies regardless of their nature.
SEMrush: This tool checks the working of your competitors and the ranking of your company in comparison to others. It also helps in ranking your company website or product in a top list of search engines while providing editing options in keywords or advertisements.
Rank math: This tool analyzes the ranking of your company on the list available on the internet and shows the exact positioning with accurate details.
Ubersuggest: This tool comes in both free and paid versions. It gives you a complete detailed report with the option of editing so that your rank improves in the digital market and gives you more customers.
The above mentioned are some digital tools that help to expand the business and attract productive customers. Besides these, some traditional tools are also available like free samples, door-to-door surveys, festival bonanza, etc.
What are the main causes for the collapse of marketing analytics?
Sometimes, after doing all the analysis, we have a casual approach which reduces the effectiveness. Mentioned below are some points we missed while doing marketing.
Not doing regular check: After setting marketing analytics, we are not checking the results regularly, reducing the impact of this important tool. As humans need a routine check for long and healthy life, every system needs regular assessment to work properly and fulfil the purpose of implementation.
Teamwork: Market analytics is not a one-person show. It's teamwork. It's an inseparable part of all the departments and acts as a bridge to remove the gaps. Ignorance at any stage leads to failure of the entire system, and inactive members may lose in the taste of winning.
Balancing between success and failure: We often forget to celebrate the efforts done at the staff level after gaining success. We should remember that success comes with hard work done collectively.
Incorrect measurement of the market: Identifying data incorrectly or inappropriately results in wrong decisions making. It can harm the business resulting in loss.
Expensive approach: Marketing analytics is an expensive approach as it involves high-end techniques and advanced tools. Small-scale marketers avoid adopting this technology because its high cost results in having fewer customers as compared to others.
Final Thoughts
Marketing is always required at every step of marketing. It always proves to be a helping hand for the sellers or marketers. Both traditional and digital tools are readily available for making the decision. They critically analyze the data and help the business owner in gaining revenue without harming the interest of others. It maintains healthy competition if used carefully is the key to success. It reduces the efforts of marketers or sellers. Some benefits, suggestions, and some tools are explained above, which help to make it more useful and easy to handle. Several courses are available to educate them for better perspectives. Using them wisely results in benefits in the long run. I hope that the above-stated services and details give you insight into the term marketing analytics and its uses.