Blog
Marketing Analytics Vs.
Big Data Marketing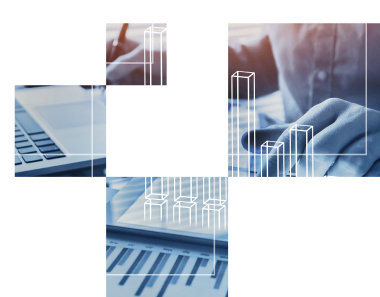 Marketing Analytics Vs. Big Data Marketing
In the highly competitive business ecosystem, inbound marketing plays a crucial role in rapidly changing how organizations compete. The potential customers who try to reach your website, search for information on the Internet, or try connecting with your products or services through social media leave a huge amount of information behind. Companies capture that information to understand consumer behavior and preferences for designing products that would be in line with the requirements of the consumers. Big Data Analytics entails analyzing the datasets for uncovering the insights and trends for eventually making informed business decisions. On the other hand, marketing analytics involves studying and managing metrics data for recognizing business growth opportunities.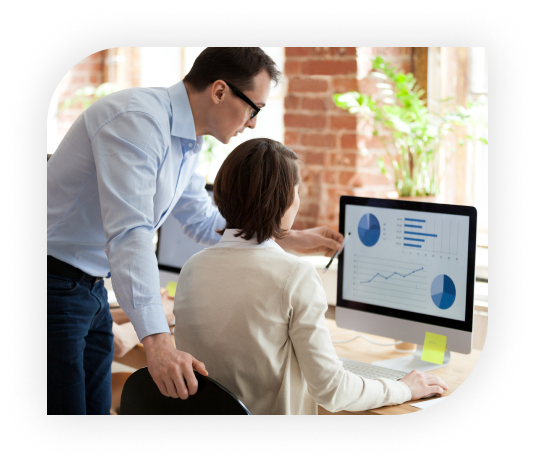 What Do You Mean by Marketing Analytics?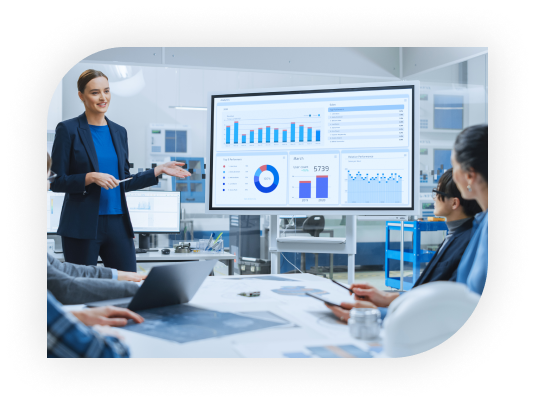 Market Analytics manages, measures, and analyzes the marketing performance for maximizing effectiveness and increasing ROI. Comprehensive knowledge of marketing analytics boosts the efficiency of marketers in their jobs and helps minimize wastage. Apart from lead and sales generation, marketers utilize marketing analytics to gain insight into trends and customer preferences.
Importance of Marketing Analytics
Marketing Analytics in general and Web or Internet Marketing Analytics specifically help monitor campaigns and their outcomes and thereby helps in avoiding wastage of money. Unlike web analytics that only focuses on site performance, marketing analytics does not focus only on the on-site indicators but rather utilizes other tools, offline efforts, and offsite metrics.
It focuses on a broader picture. For instance, Marketing Analytics does not focus on site performance only but instead goes beyond the website results and analyzes the execution of a campaign as a whole. With the arrival of Search Engine Optimization (SEO), search engines and search marketing (paid), and software products such as WordStream, it is much easier to implement Marketing Analytics now.
Benefits of Marketing Analytics
Predict Customer Behavior: Marketing Analytics plays a key role in anticipating the market and customer behavior and thereby helps marketers respond proactively to the customer demands.

Personalizing Marketing Campaigns: Marketing analytics help organizations explore customer behaviors in various segments and the likelihood of the customers responding to various offers. They can customize the delivery channel, content, and the timing of the offers for suiting customer preferences.

Hone the Strategies of social media: With the help of marketing analytics, organizations can get a candid overall perspective, recognize the influencers and add to customer value.

Improve Customer Engagement in Real-Time: The marketers use Marketing Analytics to improve engagement with the customers in real-time. Combining intelligence with speed can offer you an edge on the phone, in person, or online.
Application of Marketing Analytics
Measuring a Marketing Campaign Performance: Marketing Analytics helps provide the marketers with the right tools to help them understand the impact of their marketing campaigns on businesses. This can be done through standard metrics such as ROI,' click-through' rate, etc.

In-Depth Analysis of a Marketing Campaign: Marketing Analytics helps assess the overall effectiveness of a marketing campaign and throws light on the user preference and the performance of marketing campaigns in certain markets.

Understanding Customer Behavior: With the help of marketing analytics, marketing analysts delve deep into customer behavior and demographics to understand which one has a higher success rate. Marketers then use the information to zero in on the right target audience.

Recognize the Level of Competition: Market research comes within Marketing Analytics. With the help of research, marketers understand how competitive the market is and adjust their marketing strategies.
What Do You Mean by Big Data?
The gargantuan volume of data that is exponentially growing with time is Big Data. Some examples of big data are a generation of trade data of about one terabyte a day by the New York Stock Exchange or the ingestion of over 500 terabytes of data into the sites of social media databases such as Facebook daily.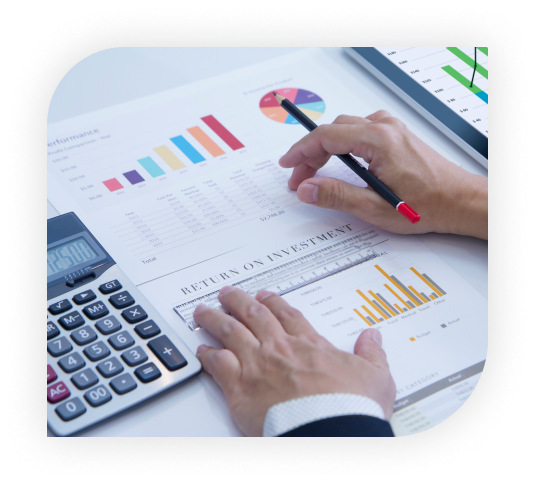 What Do You Mean by Big Data Analytics?
Big Data Analytics is the procedure of analyzing the data for drawing relevant inferences utilizing software and specialized systems to make vital informed decisions in the business. The decisions depend on research as well as further extrapolation into hypotheses and theories.
Big Data Analytics finds wide application in organizations, including recognizing new business opportunities. Better business decisions lead to smarter moves, increased productivity, satisfied customers, and greater profits. It is also used for stopping fraudulent activities, making faster and wiser business decisions, and much more. Let us look at some of the applications of big data analytics and what makes it indispensable in organizations.
Benefits of Using Big Data Analytics
Risk Management: One of the prime uses of big data analytics in organizations is risk management. It helps in recognizing discrepancies and fraudulent activities.

Improvement in Product Design and Development: Big Data Analytics finds wide application in analyzing product design efficiency. For instance, Rolls-Royce uses Big Data Analytics for gauging the efficiency of the design of the engine.

Taking Faster and Improved Business Decisions: Companies utilize Big Data Analytics for deciding whether a specific location is suitable for setting up an outlet. For instance, Starbucks analyzes various factors like demographics, population, and location accessibility before setting up an outlet in an area.

Augmenting Customer Experience: Big Data Analytics also plays an important role in boosting customer experience. For instance, Delta Air Lines utilizes Big Data Analytics to check customer experiences during their journey. They locate the negative tweets and try to offer fruitful solutions to the problem and help boost the brand reputation.
The Role Big Data Plays in Marketing
In marketing, the use of big data has been transformational. Simply put, the gathering and analyzing of the enormous quantity of digital information can result in higher sales and increasing the ROI in marketing campaigns by anticipating customer swings and pushing up the prices accordingly. Essentially, big data analytics are a critical component of big data to deliver cost and time-saving to organizations, big, medium, or small. The several benefits that organizations derive from using big data within their marketing campaigns are listed below.
Get A Robust View of Their Target Audiences: Although the concept of KYC (know your customer) started in the banks and financial institutions primarily to prevent frauds, it is now increasingly being used to understand customer behavior. Irrespective of their size, organizations can delve deep into the details and even the psyche of their customers by accessing big data via cloud computing. This allows them to have a better understanding of their customers and their needs.

Engage Better with Their Customers: The central essence of marketing campaigns or marketing efforts is to understand how customers view and interact with the brand. Big data intelligence can specifically highlight customer perceptions, trends and focus on creating a positive change by improving existing product lines and increasing customer revenue.

Increasing Brand Awareness: The Aberdeen Group's Data-Driven Retail Study shows that in comparison to others, a data-driven retailer enjoys a bigger annual increase of 2.7 times (20.1% vs. 7.4%). This significant impact has convinced marketers to use big data to curate the advertising content according to the customer profiles and ensure that the most effective measures are taken for online and in-store recognition, including brand recall. This is essentially referred to as the 'Band-Aid approach' when small and medium businesses may not have the marketing budget of global brands.

Improvement in Customer Acquisition: According to a McKinsey survey, another benefit that organizations derive from big data is that 'intensive users of customer analytics are 23 times more likely to outperform their competitors in terms of new customer acquisition.' Big data allows for the gathering of personalized data from multiple sources and also analyzing them consistently. This could be in the forms of email, mobile apps, live chat, the web, and even interactions in-store.

A Quick Analysis of Real-time Data: The ability to quickly analyze big data in cloud computing accurately to take effective and immediate action cannot be matched by any other technology available currently. This is critically important when data from GPS, website clicks, IoT sensors, or other real-time data.
Big Data for the Marketers - Three Types
Marketers are interested in data of the following types of big data - customer, operational, and financial which can be obtained from multiple sources and stored in the cloud or other locations.
Marketers use customer data such as names, email details, purchase histories, and their web search history. This, coupled with the customers' social media footprints, online surveys, and online communities, also help them understand their target audience better.

The operational data includes their business processes relating to their logistics, shipping, CRM systems, and other sources. Critical analysis of this data can provide solutions to reducing costs and improving the organization's overall performance.
An organization's sales and marketing costs, margins, and overall statistics are revealed in its financial data. This critical information is necessary to measure an organization's performance and streamline its operations efficiently
Conclusion
Big Data in Marketing is indeed indispensable – whether an organization is trying to engage with their customers or improve their loyalty or set prices for their products, or improve their overall performance. The importance of big data was aptly expressed by the author Geoffrey Moore more than a decade ago in 2012; he said that companies would be blind and deaf without big data analytics that wanders onto the web just like a deer on the freeway.