Blog
Marketing Analytics vs
Digital Marketing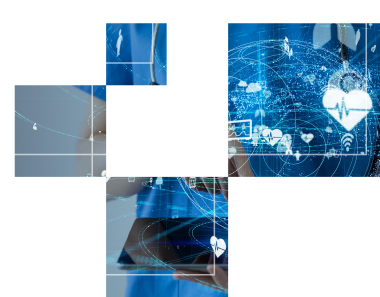 Introduction
Pageviews and page loads are just a few metrics that analyst practitioners need to understand. However, these metrics are not the crux of building a popular organization digitally. It is essential to understand the differences between various functional sections of an organization and how their operations vary. In this article, we will mention the two most essential bodies, and they are very different from each other of a successful business. This article will be mapping out the contrasting features of – Digital Marketing and Marketing Analytics.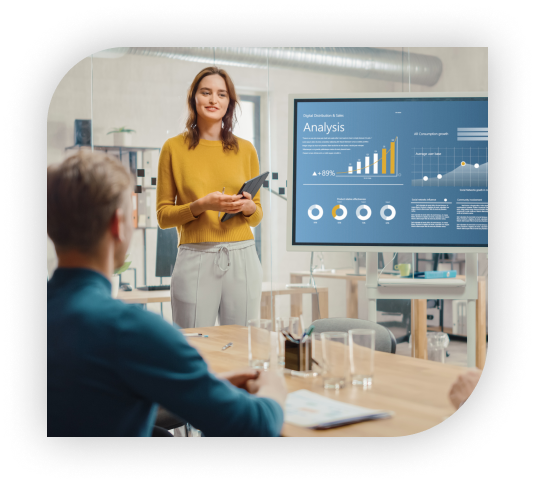 How are both of them defined
Before understanding the inclusive features of both the processes, we must understand the overall view and how we should look at both of them from a macro sense. The definitions of the processes will provide us with the primary differences, which will be mentioned in detail in the article.
Understanding Marketing Analytics:
Marketing analytics is the process of studying metrics data to determine market ROI (Return on Investments) of operational efforts such as blog posts, calls-to-action (CTAs), channel performance, and identifying the fields that need some improvements. The ordinary business analytic problems that stakeholders put in front can be effortlessly solved by tracking and reporting data about the performance, leading indicator metrics, and diagnostic metrics.
As technology develops, more companies are increasing their time allocation and budgets to understand the products' performance and their scope of growth in the market. A recent survey revealed that the expense for the area is predicted to be increased by 200% in the next three years. Marketing analyst practitioners often struggle with providing credibility rates. Still, the recent developments of databases and accessible transferability features of the data made it easier to adopt strategic marketing analytics.
What is Digital Marketing?
Digital marketing is the process of reaching a specific customer base. It targets specific marketing efforts such as marketing through – search results ads, twitter promotions, email ads, and processes that incorporate customer interaction and receipt of valuable feedback. However, the digital market is not only internet marketing. Internet marketing refers to the process of marketing only through advertisements placed solely on the internet. Digital marketing can have offline platforms like – subway platforms, big screens, and online platforms like – mobile devices, software apps, video games, etc.
In digital marketing, advertisers are termed as "sources," and the section viewing and responding to the advertisements is termed "receivers." Commonly, sources prefer to target well-defined and highly engaging receivers. For instance, the international fast food joint McDonald's targeted shift workers and travelers with digital ads when it decided to extend the late-night hours of many places. The company knew the receivers had an enormous influence on the late-night transactions. The company also advertised in gas stations, ATMs, subways and launched an app.
The definitions gave us the general idea of marketing analytics of digital marketing. The main difference between the two processes is that marketing analytics mainly evaluates the growth of a business and digital marketing is a marketing process that helps the business grow. Marketing analytics generally depends on the database provided, and one of the sources of those databases is digital marketing.
Components of Marketing Analytics and Digital Marketing:
This section will dive deeper into the components of both marketing analytics and digital marketing. The components will portray further granular variations between the processes. We know digital marketing is a marketing process, whereas marketing analytics is the process of market data studying. Following are the different components of the processes:
Marketing Analytics:
Marketing analytics is a practice to evaluate ROI on market efforts and derive future improvements on those market efforts.
Single data set: To practice marketing analysis, the practitioners need to have access to highly detailed market data. To make the analysis more manageable, the practitioners often assemble the data sets in one place and centralize them according to their importance. The data mainly includes – operation time of marketing programs, cost of those, their attributes, and so on. These sets of data are responsible for efficient marketing analysis.

Historical analysis: It is essential to store historical information because those details often affect future price trends. Analysis of historical details gives the analysts an overall idea of the price trends, market trends, and the organizations' performance trends according to the market.

User-friendly and powerful insights: Marketing analytics are usually utilized by business analysts. The consumers who use the database need easy yet efficient dashboards so that marketers can explore and gain powerful insights into the market trends. This feature aids in employing the technology, building custom reports, and improving market strategies accordingly.

Ad-hoc reports and dashboards: Tables and charts help the marketing analyst practitioners in order to build the ad-hoc reports to provide marketing insights to the organizations.
Digital Marketing:
Various channels form the components of digital marketing. Some of the essential components of digital marketing are mentioned below:
Website Advertising: A website is an admirable medium of advertising and executing various online marketing campaigns. A website can represent a product, a brand, or a particular service. In digital marketing, marketing through websites is a powerful channel on its own.

Content Marketing: In digital marketing, providing efficient and appealing content to the potential and new customers can be very crucial. Contents can be promoted through different processes such as - blog posts, email marketing, SEO, ebooks, and PPC campaigns.

Pay-per-click (PPC) Advertising: This kind of advertising allows the sources to reach the audience through different kinds of websites by paying ads. PPC campaigns can section users based on their demographic features and even preferences.

Marketing through Mail: Email marketing is one of the efficient channels in digital marketing. Many organizations depend on sending personalized emails to potential customers to continue with consumer engagement.

Affiliate Marketing: This is the traditional model of digital marketing. This process includes a group of people who are influential to the masses and promote products from different brands. People buying the products through influencers get a particular part as commission every time a purchase is made.
Marketing Analytics Challenges vs. Digital Marketing Challenges
There are diverse aspects that each of the processes targets and provides solutions accordingly. Business markets, however, face different challenges, and organizations in the markets depend on expertise for the solutions. This section of the article dealt with the problems faced and solved by both practices.
Problems faced by Marketing Analytics:
Unable to unify data: Connecting and unifying data in marketing analytics becomes a problem. However, if the analyst practitioner gets the data out of spreadsheets and excels sheets, then centralizing the data becomes effortless.

Unable to provide revenue and profit effects: Marketing analytics are just not for delivering a set of data on a monthly basis. Successful organizations look for marketing analytics to boost their sales and improve their performance accordingly.

Unable to forecast: The future trends become difficult to predict in a traditional method. However, proper database marketing analytics can provide organizations with future market trends, opportunities, and customer marketing trends.

Unable to determine the importance of reporting: Marketing analyst practitioners need to understand that reporting diagnostic data and solutions is not just a mere report but a solution for the organizations' failed market tactics and non-engagement.
Challenges for Digital Marketing:
Generating Traffic: With the existence of a large market and several competitors with so many people dependent on digital media, it becomes difficult for the sources to grab the attention of the receiver to gain the desired engagement.

Proper use of channels: As we mentioned earlier, there are different channels or components of digital marketing. However, determining the proper use of the varied ranges of channels becomes complicated for organizations.

Analyzing the data: Digital marketers in the process avail themselves of massive data sets, which can be overwhelming for them.

Producing efficient referrals: Producing referrals is not always effortless in a highly competitive market. Every digital marketer wants to gain an audience and desires more people to respond to their marketing efforts.
We can see that the challenges faced by marketing analytics and digital marketing are also different. The problems one digital marketer faces are generally based on engaging the customers more and how to generate more two-way interactions. However, problems faced by a marketing analyst are data-driven and based on diagnostic efforts.
Mentioning all the differences, it is also essential to know that both of them are linked too. For example, a company analyzing market trends concludes that they need to reach more customers with the arrival of a significant competitor in the market. This analyzing market trends and coming up with a solution of reaching more audiences falls under marketing analytics. Now in order to reach more people other than their usual customers, the company decides to use digital channels and promote their products by email marketing, PPC advertising, and social media marketing. This process of using digital channels is a part of digital marketing.
Conclusion:
Marketing analytics and digital marketing both have proven to be efficient areas for the modern business markets. To determine your business problems and get a solution, you will need the aid of marketing analytics, and for implementing a marketing solution in this tech-abled market, digital marketing will be the savior for you.