Blog
Must-have skills for a
Marketing Analyst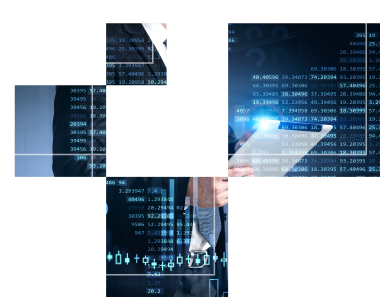 Must-have skills for a Marketing Analyst
With the emergence of social media and the dynamic nature of the web, the fight to be on top of the page when search results appear is ever-growing. Newer tools that promise better performance are appearing in the market every day. To keep up with the pace, search engines are also redesigning and reworking the way they rank websites, gather data about the customers, and use their analytics. Marketing analysts in today's day and age are expected to be on their toes all the time and bring their A-game on an everyday basis.
The role of a marketing analyst is highly demanding and is considered one of the most challenging roles in marketing. As the decisions and the future marketing stints of the top executives of large business entities are based on the guidance and suggestions of the marketing expert, he needs to be thorough in his research, have an eye for attention to detail, and possess the competence to study economic, social and marketing surveys & reports in-depth. A job profile such as this comes with a high level of responsibility and requires dedication & perseverance in equal measure. Therefore, a marketing analyst must strive on a consistent basis to be versatile, adaptive, and sincere in his efforts.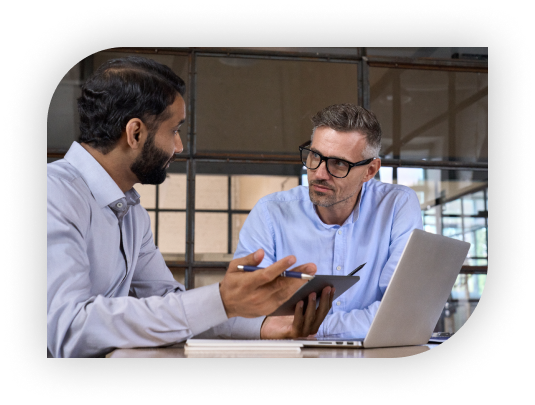 The skills that a marketing analyst must have to survive and grow in the industry today are:
Data Analysis: As the name suggests, one of the most basic yet vital skills that a marketing analyst must possess is analyzing data. More often than not, large amounts of data are to be processed to derive conclusions that can facilitate effective decision-making. While it is easy to obtain data, analyzing it efficiently is a whole another challenge. According to the website conversionxl.com, 25% of the marketing teams around the world find it challenging to use data as a tool in the decision-making process. Thus, this goes to show the importance of having a sharp and analytical mind that can think strategically. Marketing personnel nowadays use tools like analytics, ads manager, etc., to gain meaningful insights into customer's behaviour and the campaigns that are performing well. Good analytical skills are therefore very important while working on such data-intense projects.

Design and Development: A significant factor that marketers focus on is the user experience. Since the only direct interaction between the customer and the brand happens when he or she is interacting with the website or social media pages, they must get a smooth experience. A lot of emphasis is placed by marketers on the user's needs and wants. This helps them gain deep insights into the preferences of the target audience. An easy-to-use UI/UX design that appeals to the user's sensibilities can go a long way in converting search hits into sales. It can also assist in attracting new users to the platform, increasing visibility, improving engagement, and generating leads. A great design coupled with a glitch-free user experience and relevant content can create magic for the brand. Marketing experts can provide valuable guidance and recommend appropriate changes to UI/UX design for better results.
Statistical Aptitude and Experience: As the job of a marketer revolves around data-intense calculations and analysis of the same, proficiency in statistics, mathematics, and finance is expected. A significant chunk of the work consists of studying trends, comparing results with industry standards, analysing ratios and percentages, and so on. A marketing analyst is required to advise on pricing strategy, lead generation, customer behaviour, market segmentation, etc. The main responsibilities shall include comparing price-to value-ratios, assessing whether the advertisement costs justify the results obtained, and identifying the best-performing campaigns. As per the DialogTech 2011 Report on marketing measurement, about 82% of marketers affirmed positively when asked if their clients desire to measure every campaign they execute. However, the flipside to this is that less than one-third of them hold the required skills to effectively evaluate the ROI of the campaigns. Hence, detailed knowledge of averages, flow charts, projections, graphs, and charts is a must.

Experience with Software: The key to be great at marketing is to build proficiencies with software like Marketing Automation tools, AdWords, Analytics, PPC, Social Media, Keyword Planner Tool, SQL, PHP, JavaScript, UI/UX, MS Excel, MS PowerPoint, etc. The basic need for gathering data that would later be analyzed to make informed decisions can be fulfilled by using these software programs. Nowadays, while hiring marketing personnel, corporate entities test whether or not the job applicant has adequate knowledge about data warehouse, data mart, CRM, campaign lifecycle, and so forth. In addition to the above, a high-level knowledge about the usage of Emails must be required while working with email campaigns.

Business and Marketing Knowledge: To be able to study the markets and suggest to the clients what campaigns are doing well, a basic level of business knowledge is required. A marketing expert ought to know how businesses operate and what factors contribute to their overall success. A mere theoretical knowledge would not suffice in this case. How enterprises function in the real world should be understood. In addition to this, in-depth knowledge of marketing would help a marketing expert suggest measures to their clients to improve their marketing strategies. Small businesses, local organizations, or new start-ups can benefit a lot from these insights. Thus, a degree or diploma in marketing from a University of reputation can be a cherry on the cake.

Effective Communication: The importance of good communication skills can't be stressed enough. Irrespective of the job profile or field of work, communication is a skill that can be used everywhere. A marketing analyst is required to present the findings of their analysis, provide solutions to pressing issues, comparatives, and strategies to improve performance in the future. If one is able to communicate effectively with clients, brands, colleagues, and co-workers, the flow of work becomes smooth, and the operations can be carried out with ease and comfort. This, in turn, helps to achieve the targets sooner. It can also come in handy while dealing with International clients where the communication is usually over electronic means only. Therefore, clear, crisp, and strong communication skills, whether in written or oral form, can go a long way in helping build one's career.

Drive for continuous learning: As discussed earlier, the environment in which people work in various marketing fields is dynamic and constantly changing. Therefore, a drive to continuously learn and update oneself is of paramount importance to growing in one's career. Keeping up with the changes, keeping abreast with the latest technological advancements, and constantly comparing with the industry standards can help an analyst climb the ladder of success sooner. In addition to this, an attitude of seeing challenges as opportunities to learn and grow is imperative to becoming a successful marketing analyst.

Interpersonal skills: Marketing analysts are often required to work in teams. Their jobs entail a lot of interaction with customers, clients, brands and corporate entities. Owing to an ever-changing environment, the needs and demands also keep changing constantly. Thus to cater to all classes of people, a marketing analyst has to integrate the user needs into his or her modus operandi. Now under certain circumstances, this may involve dealing with disagreements or criticism. Coping with it patiently while remaining calm is what might be the way out of a sticky situation. If done smoothly, he can gain a lot of confidence and appreciation from the stakeholders. Teamwork needs to be one of the top qualities that should be given appropriate attention. Positive work relationships can prove to be helpful in one's career in the long run.
All in all, it can be concluded that a marketing analyst needs to be an all-rounder. A person in such a position is expected to possess proficiency in domain knowledge, technical skills, and multitasking abilities to make it big in the industry. If a person intends to become the best in the business and establish a brand in marketing, he or she needs to possess skills across multiple disciplines. Companies nowadays are looking for candidates who can prioritize tasks, quickly change priorities with change in requirements and are highly adaptive. Over a couple of years, it has been observed that by following the recommendations that marketing analysts make, brands can drastically improve brand loyalty, revenue generation and create goodwill in the market.
The marketing industry has faced a lot of pressure in the past few years from businesses that want to keep up with the rate with which the markets are growing today. Customers are also increasingly deciding to choose ease and comfort of the experience over what cost it bears. According to the data published by the website marketingevolution.com, 86% of the customers agreed that they would be ready to pay for a better customer experience. This goes to show that if marketing analysts are skilled and knowledgeable enough, there is a lot of scope for growth in the industry.