Blog
The Best Marketing
Analytics Platform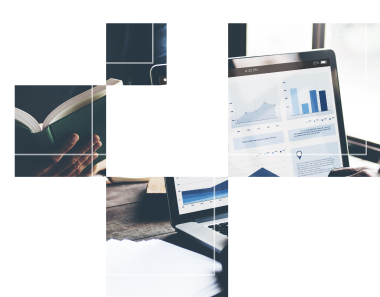 The Best Marketing Analytics Platform
According to recent studies, it was found that an average marketer uses ninety-one software tools in their works. Though it must seem that the problem lies in juggling so many different platforms for marketing analytics, it is not true. The problem is far bigger. The problem that comes with dealing with copious amounts of data that a marketer has to deal with in order to monitor marketing performance is also thought to be a big hurdle one has to cross in this field. The option of collecting all the data in one central location and then sorting through it also seems to be a tedious task. Also, considering how different campaign's using other formats would critically hinder the process of getting the full picture of the campaign's performance, essentially hindering an honest evaluation. All these problems can be funnelled down to one central issue- information is spread out across too many tools.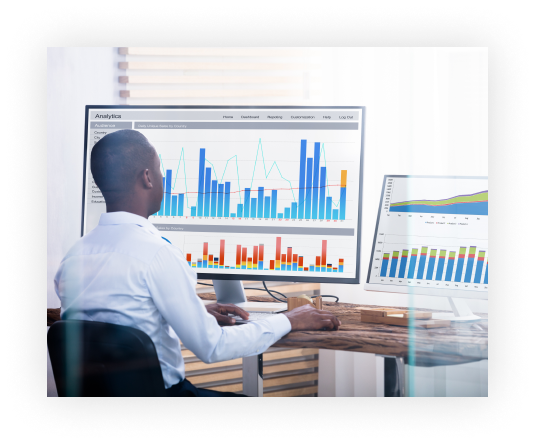 Each platform has a fixed data format that it uses to collect its data, so the question arises: What is a central format that can be used to combine all this data, and how do I unify this data? This is where marketing analytical tools come in; using these tools; one can efficiently gather, collect, and analyze information within one central location.
How Is The Efficiency Of Market Analytical Tools Increased?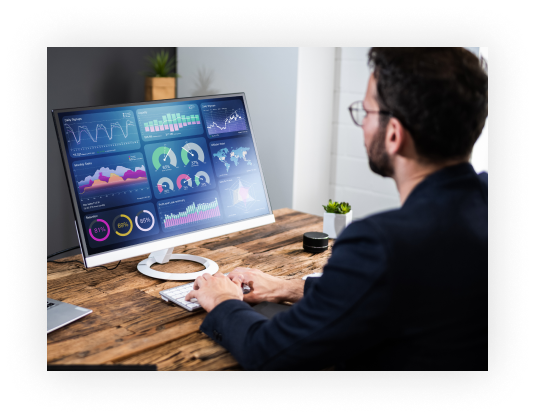 To identify new audience trends, content performance needs to be analyzed periodically.

Business performance needs to be analyzed at a granular level.

Customer behaviour analysis is an important evaluation that needs to be conducted for smooth functioning.

Market performance needs to be assessed for every channel to ensure detailed analysis.
Why Do You Need Market Analytical Tools?
Marketing analytics tools mainly focus on the highly prioritized things that are useful for any business to track the actions of users through the app interface or websites.
There are just too many pros at using a data-driven approach to marketing analytics apart from having a substantial amount of data at hand. It is observed that the teams that include the said data in their work have a much better output and higher efficiency per campaign. It is also observed that they are able to make more informed and better decisions on the basis of the data. It is also a given that they are better placed at pleasing their customers and responding to them in a more efficient manner, leading to improved campaign performance by many folds.
To get a better idea of the bigger picture, marketing teams evaluate individual channel performances. To make their model more effectual they also include a variety of various other nitty-gritties like fine-tuning the campaigns based on historical data, to keep a lookout and assess competitor's strategies (it is an imperative part of any business to keep a good eye on one's competitor's strategy and plans that are being made public) and other research also takes place to make the model as suitable as possible.
To sum up, it is very useful for marketers to use the data as it helps their business grow faster because this process is more focused and backed by data and has an intensive decision-making process.
How Does Marketing Analytics Tools Help You Save Time
It is quite sad to know that a lot of marketers out there do not have a good idea about how useful analytics software can be. Marketing analytics software allows a user to monitor long-term marketing efforts. This, in turn, leads to very useful analysis, which can help the user organizations to make a lot of assumptions and analysis-
Usage of analytical tools allows organizations to understand their growth drivers better.

Helps in deciding whether future campaigns can be sanctioned or not.

And the most important use is that it helps them grow their business at a faster rate.
It is also quite possible for the marketer to completely cut off the intelligence team and gain valuable insights by using the right analytical tools. They have free reign to access any information that can be deduced from the data available, which is helpful to determine their next step in the field and how to make better, more informed decisions.
Why is an analytical tool necessary for a marketer?
Whenever analytics software is used, it gives you a detailed and centralized view of all your data. The data sets that are ordinarily isolated can be easily accessed using this software without any additional work. This happens easily because the software works in such a way so as to collect data automatically from all marketing channels without manual labour.
Secondly, a platform such as this gives you access to gain a deeper insight into marketing performance at the forefront of every marketer's mind.
Thirdly, it is very easy to spot new opportunities, and it gives the ability to gain deeper insights into market performance. The upside of having all the data in one place is that you can learn from your past and current mistakes very easily; this leaves you with room for improvement. The amount of information that you could have garnered from scattered data doesn't even begin to cover the kind of advantage you have when your data is properly combined and ready to be interpreted and understood.
Fourthly, forecasting makes upcoming results glaringly clear for the marketer. As opposed to random dispersed data, centralized, arranged data has so much potential as it can give you loads of information about the kind and of improvements that the marketer can implement.
Even something as simple as a year-on-year evaluation of the marketing performance would help the marketing managers predict results for the new ideas that might or can be implemented.
Types Of Marketing Problems That Analytics Platform Can Help In Solving
Evaluating performance to identify new audience trends
You get a very detailed overview of the marketing campaigns if all the data is brought together for you in one place. This really helps the marketer in answering all types of questions which are related to content presentation, which also includes whether the model was successful in bringing the desired results aboard and also to gauge whether the product was able to engage with the audience successfully or not. This gives us a clear focus and direction about where this should further head and what kind of investments should be made, and where to maximize the profit.
2 Conducting customer behaviour analysis
Combining data from various sources such as CRM, website analytics, and sales with the target market lets you construct a more detailed picture of the customer behaviour throughout the product's lifecycle. This also gives the marketer much-needed insight about what kind of marketing strategies are the most useful and are having the most amount of effect on the market, the average worth of the customers and can also help analyze how these things are compelling the customers to act. With this plethora of information, you have the liberty to fine-tune your marketing strategies and sales processes at almost every instance without going through the painstaking process of manually sorting through data and then deriving evaluations from that.
3 A business performance review at a basic level.
This is specifically useful when you ascertain what kind of effect a particular product, e.g., had on business performance. It is always found that most industries lack to make this helpful connection, the connection that might help make better decisions in the future for the sake of the industry. For this, there is a feature for looking at data at a granular level that this platform can deliver very accurately.
4 Marketing performance assessed per channel
If you use a marketing analytical tool, you have the liberty to examine the impact that every channel has that you might have used – like social media, SEO, email, and advertising. You can further use this information to assess its effect on the goals and performance of the business. With this feature, you can conduct a very meagre analysis to evaluate the overall performance, or you can perform a more abstract assessment to come to a conclusion about which initiative delivers the highest worth to the company.
To summarize, you can utilize marketing analytics software to go through your efforts with a fine-tooth comb, draw relevant conclusions based on data that you have combined and use the useful insight you are provided to make valuable changes while moving forward.
It also comes down to the fact that using these analytics tools make you self-reliant. This basically means that you can do all the data evaluation without relying on anyone else to export data for you, analyze it and forward their findings to you. This makes you extra productive, effective and gives you the liberty to form marketing campaigns that will reach your target audience with utmost precision. This also improves your efforts drastically in real-time and helps you enhance your strategies. It also aids you in becoming more self-reliant while planning and carrying out campaigns.