Blog
The Evolution And The Future of
Marketing Analytics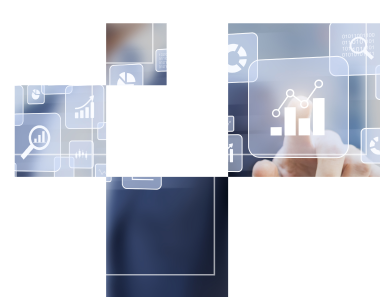 The Evolution And The Future of Marketing Analytics
Has it ever surprised you how you get customized emails from various automakers when you have just started doing a basic internet search for a car? Personalized texts from ten different insurance companies to buy their policy when your current insurance is due for renewal? Birthday greetings from a bakery shop a few days before your birthday? Behind the curtain is the team whose job is only to study consumer's behavior and actions, identify patterns out of such actions and reach out to you when you need them. Gather your data from various sources, online & offline; this is marketing analytics in layman form.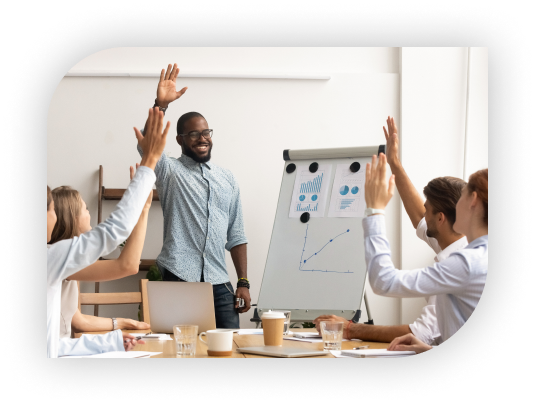 Marketing analytics a decade ago and now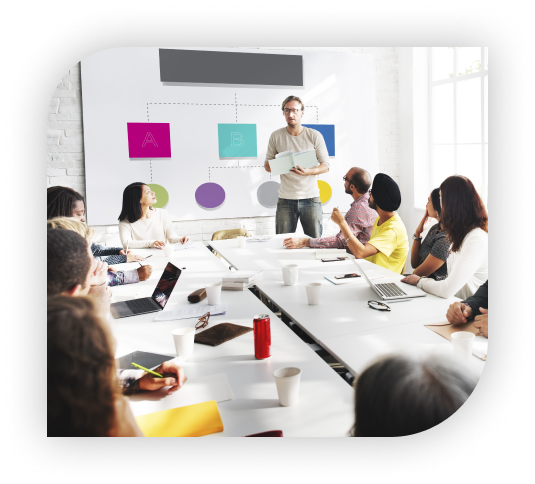 A decade ago, the 4P's of marketing (Product, Price, Place, and Promotion) remained the core of every branding activity and pricing strategy of goods and services. Marketing teams had limited scope for implementing analytics and were mainly restricted to data collection, which was primarily offline via physical stores and email marketing databases.
While Marketing Analytics had existed earlier, in limited form, it has completely transformed today.
Barriers for today's marketing managers are pushed beyond conventional data usage. Today, analytics have included consumer usage patterns from Social media, Mobile, Video streaming, Web Browsing, Buying patterns from E-commerce portals, and much more. Although the foundation of marketing analytics remains the original 4Ps, boundaries today have expanded vastly with a purpose to address a broader range of audiences through the use of analytics tools.
Engagement via Marketing Analytics - Power of Data
Without data, planning marketing activities is like sailing in the middle of the sea without any headway, meaningless. CMOs today are investing heavily into marketing analytics to have a robust brand strategy. Organizations who are noting using the power of data fully for their sales and marketing decisions are missing out on their ROIs.
Leveraging numbers help maximize returns and help in overcoming several other hurdles like knowing what consumer demand and accordingly customizing services that meet their requirements. There are enough and more brand success stories where adequate use of data for marketing analytics helped companies to raise the bar. Let's look at one such story here.
Case Study 1 - Netflix Viewer Engagement.
Netflix, as we know, is a subscription-based business model that offers personalized recommendations. How does Netflix know the viewer's content preference? They have a proprietary recommendation system that tries to help you to find a program with as low an effort as possible. There are several factors e.g.
Viewing history like genre, which actor you view more than others etc.

The time of the day you surf Netflix.

Whether you watch Netflix on TV or Mobile or Tablet.

Duration of your viewing.
The software that processes the information data along with other business tools helps the brand to identify what content they need to promote and to whom/specific set of viewers, and by such personalizing push of content, which interests a viewer based on their viewing history, would only help in higher engagement rate.
All these and more pieces of raw data are used to process algorithms (set of rules) to get meaningful interpretations.
Key objectives of marketing analytics are:
Data being the primary force for planning and execution, to measure the effectiveness of marketing activity, how are they performing?
As a marketing manager, how to do things differently for better results and write multiple success stories.
Data is much more than just numbers.
Having abundant data alone doesn't qualify a brand to write success stories if the data has no relevance to the campaign's mission statement. A campaign's success depends on the application of data and the right usage of it. Data can be procured in multiple manners by segmenting customer data, also called customer segmentation.
Primarily there are four types of customer segmentation:
Demographic Segmentation: Age, Gender, Family Income, Ethnicity, Education background, Religion, and Working Status.
Example: A post-graduate program may want to target students who are pursuing graduation. Hence, other parameters may not be valid except for educational background and income level (to afford the course fee). Likewise, a jewelry brand, for its newly launched premium collection, may only want to target females with family income above a certain range.
Geography Segmentation: Country, State, City, and Area/Postal code.
Example: A newly opened retail garment store may target people within a certain radius of kilometers and not the entire city. Same retail store, when opening another outlet in another city or another location, will be targeting a new set of target audience.
Psychographic Segmentation: Hobbies, Personality, Values, Beliefs, Lifestyle, and Life goals
Example: A beachside resort in Goa may target people who love to travel, like Young working professionals, newly married couples, and retired professionals who love to spend their life post-retirement.
Behavioral Segmentation: Spending/Purchasing habits, Browsing habits, Brand loyalties, and Brand interactions
Example: A branded clothing website would be interested in showing its collection to a first-time visitor; however, a repeat visit by the customer may get asked to join their loyalty program and get discounts on their purchase.
Market segmentation helps to create multiple market subsets based on interests, demography, and other factors.
Types of Marketing Analytics
While we now know what marketing analytics is, various studies that work together to untangle complex data and find the meaning behind it. Insights, Data, Crunching, and Analytics are the new buzzwords of today's marketing department. There are three types of marketing analytics.
Descriptive analytics: Historical and real-time data are used together to know 'Where we were' and 'Where we are' and how the journey traveled between these two points would help a company to succeed in the future.
Predictive analytics: As the word hints, it aims to look to the future and try to answer 'What may happen?' Since it is predictive, hence no guarantee of 100% accuracy.
Prescriptive analytics: After having insights from descriptive and predictive analytics, prescriptive analytics is about and how we transform the course of analytics for the betterment.
So far, we have covered several aspects of marketing analytics, including how it used to function a decade ago under limited application to where it stands today; and how important has the study become today for chief marketing officers for the success of their brands.
Marketing analytic tools are not confined to national/global brands; it is used even by local players. Even smaller retail stores, catering to a few radius miles, are using the power of marketing analytics like it did in the case of one of the bakery restaurants where they hired professionals to help them grow business. Let's look at this case:
Case Study 2: Local bakery restaurant, how dynamic models react to key triggers
Context: A bakery restaurant wanted to customize its digital campaigns across multiple channels. They hired field professionals who could understand the requirement to arrive at real-time models to increase customer & business volume.
Resolution: Marketing data professionals helped the bakery shop to automatically identify, by providing an end-to-end solution, key triggers in the area of their service, e.g., local events, holiday breaks, and weather fluctuations. Further, it was able to identify and segregate customer profiling based on their tendency to respond to these trigger points. Based on these outputs, an outline was drafted. The system was designed to start cross-selling and up-selling suitable offers customized for every individual, leading to higher marginal value.
Result: With the use of data-driven marketing mix models created by the team of hired professionals, the restaurant managed to gain a higher market share for key events than they estimated with a significant revenue increase over 50+ days of a given year.
Inference(s): From the two cases we have seen above, we can now establish that marketing analytics is not only confirmed to global brands but also local retailers, varies from learning about customers with precision, from the movie they watch on Netflix to their favorite pastry buying at the bakery shop.
A long journey has been covered from when data analytics was evolving in its initial days to how to advance the study has become. This brings us to our last and an interesting topic before we conclude the future scope of analytics.
Scope of marketing analytics -Three key trends marketers need to know
Automation is where the future of marketing analytics lies. All your data stored and saved in one place, displayed together so that you can arrive at marketing decisions and increase your return on investment (ROI).
The world will need more professionals in the field of marketing analytics, and it would be supported by the development in artificial intelligence and statistical modeling.
In the year 2020, the marketing analytics market was estimated at USD 2.16 billion, and it is expected to reach USD 4.68 billion by 2026. Today's marketers are expected to know the latest trends in marketing analytics tools and their applications.
Artificial Intelligence will empower content creation: One of the key hurdles a marketer faces while designing an effective customized campaign is the amount of time it takes to create content. Artificial Intelligence (AI) can handle this challenge by creating realistic images, texts, audio, and video. Algorithms can test these contents and evaluate them against pre-defined groups and individuals. This not only leads to better optimization of the campaign content but faster too. AI is allowing more room for content creation. Hence it is going to create more space in this field and more jobs eventually.
The growth of real-time data analytics: Today, organizations are using real-time data analytics to get a clearer picture of what is happening in real-time and the basis of how to design strategies for the future course of action. Analytics helps marketers to avoid going back into events records and experiences.
A marketer can use industry-specific customer data and at the same time can use individualized data; this enables better interaction with their customers.
Optimizing multi-channel marketing via Automation: An increase in multi-channel marketing results from a rise in automation. In the time to come, algorithms will play a key role in identifying trigger points and how people respond. When the response level isn't precise, algorithms initiate the re-engagement process with either supplementary messages or alternate channels like display advertising.
While bigger business giants are already using automation to design marketing programs, various small and mid-scale companies are also looking at automation.
With small & mid-size companies scaling up the use of AI, many business/job opportunities would be created for marketers and entrepreneurs; it will help smaller and medium-sized companies prepare marketing strategies with the exact calculation of ROI.
What is driving the demand for careers in marketing analytics?
Whether you are a marketer and aiming at improving your skills or a student looking at making a career in marketing analytics, be assured, you are taking the right decision.
Data-driven decision-making: Markets today are highly competitive, and therefore businesses need to run efficiently. Availability of refined data helps to craft strategies for communication and advertising. For all this, companies require data analytics experts. Several data tools drive marketing decisions, e.g., Google Analytics, Hootsuite, SAS software (for data mining and statistical analysis), and Brandwatch, among others.
Big Data: The evolution of big data is an important factor creating the demand for marketing analytics professionals. With the rise in the number of smart devices accessing the internet, vast volumes of data today are available. Capturing and translating this data into meaningful information requires analytics tools.
Storytelling: Data analytics and digital marketing incorporate storytelling concepts in a digital environment. Organizations are increasingly trying to learn and adapt the concept of telling a unique story in their branding programs.
Wrapping-up: The world is heading towards large-scale digitization, and the role of marketing analytics is becoming even more critical. Analytics will be the focal point of study for CMOs, in the coming days, and plan their marketing activities. Today, billions of dollars are spent by companies worldwide on digital marketing. Outlook for marketing analytics as a profession is extremely strong.
It is essential that you keep yourself updated with the happenings; the use of analytics will help you to come up with greater marketing strategies.
Today the big thing in Marketing Analytics is Artificial Intelligence and Machine Learning, and it is the future. Do you have it in you to bring the following significant change in analytics!