Blog
Tools to Evaluate your
Marketing Efforts' Success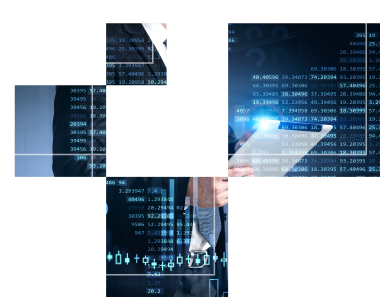 Marketing Analytics: Trends in 2021
It is a fact that revenues will eventually increase in case your marketing programs are functioning correctly. However, the period of incubation between the execution of strategy and the increase of revenue will vary. While marketing aims to enhance the company's financial performance, it will be possible to compute the success of marketing endeavors by means of several different metrics apart from the "revenue indicators."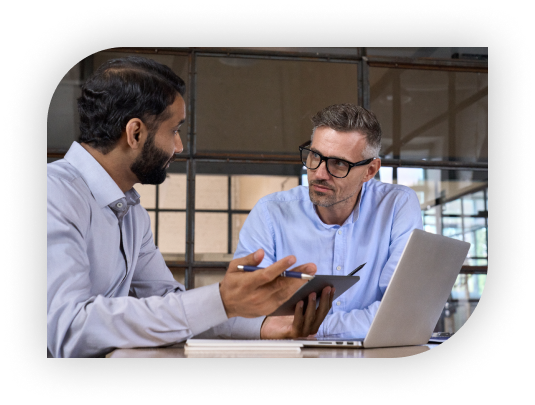 It will be feasible to track the responsiveness to marketing programs by means of the number of calls into the switchboard of your company, website traffic, the number of individuals signing up for receiving your publications, event attendance, proposal win rates, participation in webinars, and so forth.
The objectives and priorities of every single law firm are going to differ when it comes to generating new business at present. Several of the most typical performance metrics employed happen to be revenue, realization, and hours recorded.
Other performance metrics vary beyond that and might consist of completion of client plans or client satisfaction ratings. For organizations with the client team approach, you will likewise come across metrics for comprehending the client, recognizing leadership, effective marketing pursuits, following up, and outcomes.
Keep your end objective insight. It is not imperative to measure all activities, and therefore, commence with your most recent or most expensive marketing programs. Begin with the target in mind and plan a way to measure it.
1. How did your plans fare?
Compared to accounting companies, law firm culture has not yet embraced sales and marketing as an integral part of their strategic planning. Because of this, most of the companies do not have marketing or business plans. If your company comes with practice groups with leaders, it will be sensible to operate with a specific plan. This might be a 2-page document defining the activities planned by you for the year. All these pursuits must match your objectives and be consistent with the company's overall direction.
In the same manner, personal marketing plans will help depict your value at the time of year-end review. Indicate what has been achieved by you after reflecting on your plan, what you have spent, what has not been performed, and why. This will demonstrate your potential for the future.
Measure performance on a marketing program's potential to fulfill the expectations or desirable results of a target. Bear in mind your business planning right here – commence with setting your targets, list those objectives that satisfy these goals, and figure out tactics for attaining these goals. The most effective objectives happen to be SMART (specific, measurable, attainable, realistic, plus tangible).
2. Newsletters
It is an expensive activity to produce the newsletter on your own. The importance of a company newsletter that seeks to be all things to all customers for fear of excluding individuals is widely debated. Even though your practice group produces its personal targeted communiqué for a specific group of customers, how is it possible to comprehend that it will be read?
It is tough to comprehend whether a newsletter is paying off, given that its inherent nature is passive. One will go through it and then chuck it away. One particular benefit of a large mailing is the fact that it will be turning up your marketing database by means of undeliverable mail. Take into consideration the audience. Who will read it, and what particular news will be the most useful to them without alienating the other readers? While speaking to prospects or clients, ask them whether they have gone through your newsletter and precisely what subjects they would like to be covered.
Your newsletter should be used as a teaser to several subjects and your site's promotional pointer. Print introductions for your articles and keep them within a maximum of 300 words in length.
You can start monitoring your success at this particular point. The traffic statistics report of your website will be indicating the number of visitors to different pages on your website. Basic free stats are provided by virtually all website hosts as part of your monthly charges. Typically, they will indicate the number of visitors to every page, where the person is residing, the amount of time spent on every page, and how they were able to enter the site.
Among other things, you will be able to observe which particular articles were able to attract the most interest and also which ones had been viewed but not read. This is a useful market study and a valuable test basis for seminar topics and other publications.
3. Pitches and proposals
It is quite expensive while responding to proposals. If executed properly, good proposals happen to be thought-out as well as time-consuming to develop. Consequently, refrain from pitching every single request winking in your direction. Instead, make sure to create your list of qualifiers that will enable you to stay on the right track.
It might be the fact that you are responding to an excessive number of opportunities. It is hard to persuade a partner not to answer a call for further jobs, so let's take the numbers into account.
Begin keeping track of both the pitch and proposal activities. Make a spreadsheet or database with:
Client name
The deadline date
Client industry
Document or file number of the response
Sort of legal work requested
Status
Follow-up date
Ideally, it will be possible to indicate a more dependable ROI figure by noting the time invested on each response. At least, maintain a "comments/notes" section in the database and also note the amount of time spent by marketers and lawyers for preparing the response.
Now that you're keeping track of your actions let's look at what might arouse your interest in answering. The idea will be to minimize the time invested by your company for creating proposals and pitches while enhancing your win rates as well.
In doing so, make it a point to come in touch with the existing or prospective client before drafting a response. Learn regarding their requirements, targets, and challenges too.
Analyze each request to see if you have any specific experience with the style of job, business, or customer required. Look at things that make a real difference for the customer.
Do you have any idea why a client needs these services? Do you know exactly what challenges are faced by the client apart from regulating increasing legal charges in relation to these services over the subsequent year? Who happens to be the rivals and allies of the client? What other law companies are going for this work, and how will you outshine them?
The intelligence gathered by you regarding a client, along with their business requirements and challenges, will help you to respond to their requirements more than other companies over time.
It is everything about the client. If you can comprehend their position, it will be quite simple to prepare your response. Keep the response focused on the client's requirements and try to be in the shoes of the recipient while asking yourself constantly, "so what?" with every single section of the draft. A summary of your comprehension of the engagement should be included along with info regarding the company as it relates to the engagement plus proposed strategies for managing the engagement along with deliverables, fees, and timing.
If you know nothing other than the proposal request, you cannot meet the customer, and you cannot overpower any company with confidence considering passing. Try to figure out the reason in case your response isn't successful.
4. Media coverage
If there is one particular field where legal marketing professionals and attorneys disagree, that is in their interest in seeking media attention. Legal marketers will abandon virtually everything to ensure a timely response to the media, and most of the lawyers will be running and hiding. What is not obvious to some individuals is that a media strategy is regarding reaching your customers with important messages and not serving the ego of a lawyer.
With a clear strategy and sound media training, taking advantage of media opportunities will be bringing high returns to your company. It happens to be an important strategy for the majority of lawyers and one which is simpler to measure. Speaking economically, the space dominated by you with editorial coverage as compared to the identical space in marketing dollars will be costing you only time and nothing else. Furthermore, the editorial is debatably more credible than a regulated advertising message, and consequently, more valuable.
How is it possible to figure out its efficacy? Map out a strategy for getting quoted in an article that has been placed in several publications read by your prospects or customers several times every year. Part of the plan will include understanding and reading these articles and the styles and types of stories run by them.
Start by getting on these publications' resource lists and respond promptly once they phone. Publicity in the media happens to be exponential. It will mushroom quickly once you begin, and your endeavors will become more effective.
Your file of media clippings should be reviewed at the conclusion of the year, and you need to assess the amount of your plan which materialized in the long run.
Conclusion
It is imperative to take your own time for planning for marketing and implementing a successful strategy to be successful in any kind of business. Marketing has to be ongoing for any business to develop such that your marketing strategy is able to satisfy the requirements of your target audience at all times