Blog
Top Marketing
Analytics Firms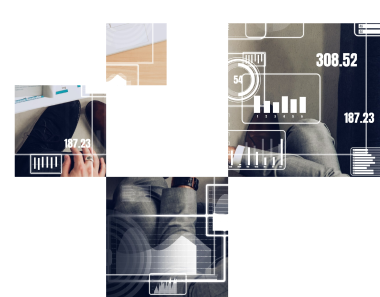 Marketing Analytics and Its Importance
The world is heading towards large-scale digitization. Businesses today are changing, from general communication to customized communiqué, from experience-based decision making to data-driven application of ideas, and from limited sources of gathering data to a plethora of options.
Data analytics is the future of business. It is transforming the dynamics of business. In simpler terms, analytics is the gathering and analysis of data to arrive at meaningful patterns that allow the team of analytics to study past, present, and future. The accuracy of analytics is such that it can be applied in business to draw/redefine business strategies.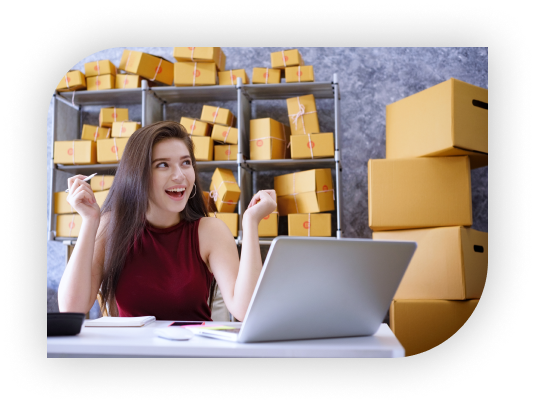 Chief Marketing Officers today are preoccupied with multiple aspects of marketing functions across various consumer touch-points; hence they alone cannot alone work on the data metrics to conclude. For this, they need professionals in the field of analytics. These professional analytic companies are equipped with the latest tools, which are run by experts in the field of analytics to provide a range of reports which are insightful and help the business to make critical decisions. With the growing need for digitization and demand for the use of analytics, companies providing business analytics services have tremendous potential to grow in the years to come.
Today, billions of dollars are spent by companies worldwide on digital marketing. Outlook for marketing analytics as a profession is extremely strong.
Need for data scientists
Organizations today are still not equipped enough with tools to implement large-scale use of data, so it wouldn't be wrong to say that such organizations are still data illiterate. Studying data is a science in itself, and as the industry continues to grow, so the need to have professionals who can assist CMOs to identify gaps, design marketing strategy, and product development. Let us look at top business analytics firms.
Top Business Analytics Companies
SAP (Systems, Applications, and Products in Data Processing): Company was formed in 1972 in Germany by five former IBM employees who turned themselves into entrepreneurs. Their mission was to create enterprise software that would integrate business processes and real-time data processing. The idea was to unearth the potential of technology in business applications and decision-making. SAP's business technology platform helps to simplify access to data allowing users real-time insights through artificial intelligence, business intelligence, machine learning, and augmented analytics to not only study and analyze past and present conditions but also simulate possible future scenarios.
SAP's data analytics offers solutions for various fields such as marketing, sales, finance, human resources, and operations. In 2020, SAP's global revenue stood at 27.34 billion euros for the year 2020.
Core Services: Business Analytics, Enterprise Software, and Cloud services.
Salesforce: A USA-based multinational company founded in 1999 by an ex-Oracle executive specializing in providing Customer Relationship Management (CRM)solutions. Company analytics offerings are known as "Einstein Analytics," and it was launched in September 2016 for select modules. Salesforce is considered one of the early adopters of artificial intelligence and the largest CRM software vendor in the world.
Einstein Analytics tool can analyze billions of data groups to highlight useful insights and recommendations. It is built on the world's number 1 CRM platform. Now every marketer, sales representative, and analyst can identify opportunities from their data to make interaction with the customer smarter. Analytics tools from Salesforce can take advantage of its massive user base by examining every action to continue to develop its competencies, providing users with an accurate analysis.
SAP's annual global revenue stood at $17.1 billion for the year 2020
Core Services: CRM & Business Analytics
Tableau: Founded in 2003 in the USA and later acquired by Salesforce in 2019 for $15.7 billion, this U.S.-based company has a reputation of being one of the best data analytics companies in the world. Despite getting acquired, the company continues to function independently and at the same time enjoys the brand equity of Salesforce. Tableau provides visual formats of data analytics. Its platform consists of several products created to allow users to mix all data sources and construct data visualizations that can be shared within and outside the organization.
Tableau's advantage lies in its ability to transform raw data into an easy and comprehensible format that people at any level in an organization can understand. It further allows people with a non-technical background to create their customized dashboards. The best features of Tableau are (a) Data Blending, (b) Collaboration of data (c) Real-time analysis.
Core Services: Business analytics software & tools.
Qlik: Formerly known as Qliktech, Qlik is an end-to-end business analytic tool. The company was established in 1993 in Sweden; later on, it moved its base to Pennsylvania, United States.
Qlik view and Qlik sense are the two leading products/software for data visualization and business intelligence. QlikView was the first among the two products to get launched. It transformed the way organizations use data with the instinctive visual discovery that offers business intelligence to more people. Qlik Sense, the next-generation analytics tool that defines the standard for today's generation of analytics. With its sophisticated Artificial Intelligence, cloud platform, and associative analytics engine, you can enable everyone in your company to make better decisions.
Qlik Sense has added features & functions like Augmented Intelligence, a modern platform built on open APIs (Application Programming Interface), multi-cloud, and offline mobile.
Company revenues for the year 2020 were estimated to be $750 million.
Core Services: Business Intelligence and Data Analytics
Oracle Corporation: Established in 1977 in America, Oracle is a multinational computer technology firm. The company sells cloud engineering systems, enterprise software products, and database software and technology. In 2020, Oracle was the second biggest company by market capitalization and revenue.
While the company has numerous IT & software services, its business analytics solutions also have a strong presence in the market.
Oracle analytics for marketing is a complete, connected platform that allows real-time marketing analytics to shape your business. It brings vital clarity to an organization's marketing campaign. Analytics offered by Oracle comes loaded with embedded Artificial Intelligence tools and powerful machine learning for predictive modeling. It allows the macro and micro views of marketing campaigns.
Company revenues for the year 2020 stood at $39.1 billion.
Core Services: Software, Database Solutions, and Analytics
Tiger Analytics: One of the fastest-growing companies in the space of analytics, with over 100+ data scientists solving complex business difficulties in the field of social media insights, digital marketing, marketing & customer analytics, forecasting, sales analytics, among several other hosts of services.
Established in 2011 by a young Indian entrepreneur with a focus on advanced analytics that allows solving complex business challenges using data science.
The company's competency lies in advanced analytics in the areas of customer analytics, marketing science/analytics, and operations analytics.
The company's revenue for the fiscal year 20-21 was estimated to be $12 Million.
Core Services: Analytics consultants.
Manthan: Manthan systems is an analytics and business intelligence company with its headquarters in Bengaluru, Karnataka.
Established in 2004, Manthan systems specializes in business intelligence software and predictive analytics, enabling a business to identify what consumers are likely to purchase. The company's offerings are quite popular in the retail industry. Their Artificial Intelligence is completely cloud-based hence can be easily deployed.
The company has won many awards and accolades.
Core Services: Business Intelligence & Analytics
Fractal Analytics: Founded in the year 2000, Fractal Analytics is a multinational artificial intelligence company that provides its services across various sectors like insurance, consumer packaged goods, healthcare, retail, and technology.
It is one of the most widespread analytics companies in the world. The company has two subsidiaries by the name of Qure.ai & Cuddle.ai. The former operated in the healthcare industry, and the latter is an artificial powered, voice-enabled analytics platform for business users that detects an outline in the enterprise data to prepare users on what they need to know.
Core Services: Business Intelligence & Analytics
Conclusion
Data is an important tool to define strategies and make key decisions. Selecting the right analytic company for its services can be quite challenging. Gathering resources will help you in choosing the data/marketing analytics company that fits your needs.
You must take into consideration key characteristics that make an excellent analytics company, for example:
They offer a full suite of marketing services

Have a strong technology stack

A good team

A good set of clients, or at least from the industry you deal in

Communication style/method which can be understood

Most importantly, the need to have a holistic approach to analytics.
Data alone won't promise you success stories from your marketing campaigns unless you pair it with creativity and the right execution.
We hope this article helps you select the right Data Analytics Company for your business.