Blog
What does a
Marketing Analyst do?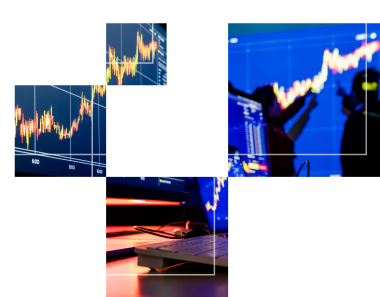 What does a Marketing Analyst do?
In an era of technology and highly competitive markets, all companies require marketing analysts to gain a competitive edge over the others. These analysts decide the marketing strategies to the prices we pay for the products. So, let us understand what a marketing analyst does and how it can be an excellent option for you.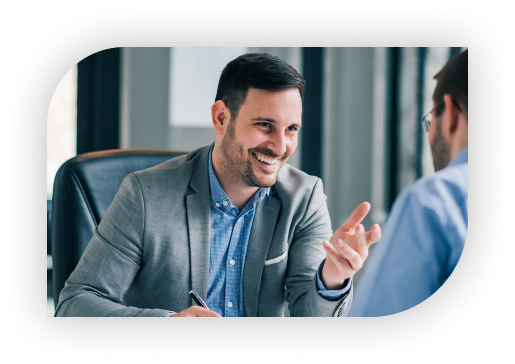 Who are Marketing Analysts?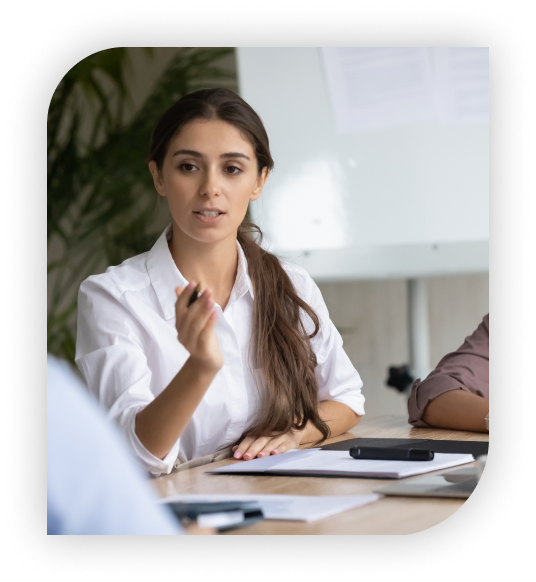 Those persons who are assigned the task of studying the conditions of the market to determine the potential sales of various products and services are called market analysts. Their main goal is to assist the companies in pre-determining what type of products are in demand, the customer base, who will buy those products, and the estimated price customers are ready to pay. In other words, a market analyst's primary duty is to forecast sales trends by studying surveys that collect consumer data and then, by analyzing these data, prepare reports for utilization and management of statistical software.
A marketing analyst job is quite challenging. So companies looking for market analysts emphasize the qualities which are a must for these professionals to possess. For instance, a person intending to become a market analyst must have good analytical skills, as his duty consists of studying and analyzing extensive data.
Persons aspiring to become market analysts should also possess good communication skills along with critical thinking. These qualities are essential for marketing analysts because they have to communicate with various clients and company management regularly to devise solutions. Given below is a job description template that one may find helpful in one's search for a marketing analyst job.
In other words, the primary responsibility of a market analyst is to carry out a scrutiny of market conditions to predict the potential sales of various products and services. A market analyst's success lies in his ability to analyze qualitative data and generate a report based on strategies, market trends, and competition.
Marketing Analyst Job Roles
The responsibility of a consumer analyst varies from company to company, depending on the targets and specific requirements of an organization. While the responsibilities of such professionals are almost similar in all companies, their outcomes may differ depending on the difference in their strategy and focus. The job of a business data analyst typically requires focusing on a particular type of service or product so that they can generate an in-depth detailed report in their field of expertise. With the purpose of acquiring the specific information, a subject-expert analyst is expected to perform a variety of tasks, like the examples listed below:
Formulate and design methods and procedures for data collection of data like surveys, opinion polls, and questionnaires.
Calculating the effectiveness of various strategies and marketing campaigns.
Use specific statistical software with a view to analyzing data regarding a specific product or service.
Collecting data regarding demands of consumers and availability of those products in the market.
Generated reports alter studying these surveys while taking the help of graphs for data illustrations and also transform complex results into written texts so that it becomes easy to understand.
Collect all available information on competitors, and carry out an analysis on prices, sales, marketing strategies, and methods of distribution to study the competition thoroughly.
Carrying out different types of research based on marketing strategies and consumer polls. This needs to be done in collaboration with pollsters, statisticians, and various marketing professionals.
Keeping an eye on present-day trends and forecasting future trends in sales and marketing, and then the data thus collected has to be analyzed thoroughly. The reports which come out then have to be submitted to management for future strategy.
Gathering and studying data regarding choice preferences of customers, their purchasing power, demographics, and needs to look out and identify market potential and focus on all factors that affect product demand.
Attending staff conferences to gather all information regarding various aspects relating to the market like pricing, promotion design of products, etc., to submit to management, which aids management in carving out their future strategies.
Transforming complex data into easy-to-understand tables, graphs, and written reports.
Analyze the actual effectiveness of marketing, advertising, and communication strategies
Skills Required by a Marketing Analyst
Given below is the list of necessary skills that a marketing analyst should possess on his CV:
Knowledge and experience of statistics

Keeping an eye on every detail

Strategy and marketing training

The capability to use information effectively

Should know software such as SPSS or Excel

Very good communication skills - both oral as well as written.
Technical skills
If marketing analysts possess the following skills, it proves to be very beneficial for their work and career as well :
Analysis software related to statistics(e.g., SAS, SPSS, R, or STATA)

SQL databases along with database querying languages

Skills of programming(if possible)

Query/survey software

Reporting software and business intelligence(e.g., Tableau)

Data mining

Data visualization
As newer and newer data tools are being invented each day, this list can be changed later.
Business skills
Listed below are some basic business skills that are a prerequisite for marketing analysts.
Analytical bent of mind: Processing a considerable amount of database that is complex, with complete precision and translating it into fruitful results

Critical Thinking: Maintaining curiosity about various types of consumers and collecting their data, and then assessing it to make critical financial decisions.

Effective Communication: Good communication skill helps in establishing a strong bond with consumers, fellow researchers, interviewees, clients, and management; This gives birth to a language that even non-technical audiences can understand.

Industry Knowledge: Studying thoroughly and understanding the way a specific industry operates. For example, in digital marketing, what are the different types of functions and the process of data collection, and how it is analyzed.
So all these qualities and processes define the role of a marketing analyst. It consists of not only the research, data collection, and analysis but also the communication involving the presentation of statistical reports and the analytical thinking behind the solutions one presents.
How Analytics Help in Marketing Strategies?
What are the Key Responsibilities of a Marketing Analyst?
At any point in time, any Marketing Analyst will be expected to fulfill his responsibility in the following three areas:
Business research and analysis
With a view to analyze, interpret and evaluate textual data, one needs to apply qualitative methods using thematic analysis.

Searching for new methods to prepare quantitative data and analyze it too.

Preparing, presenting, and submitting documents and reports on research results.
Data analysis
Forecasting business trends based on customer behavior

Collecting data from market surveys and preparing technical reports and presentations that are a result of the collection, and analysis of data

Play a vital role in making crucial business decisions by preparing significant research questionnaires.
How to Get Started?
Those who want to become a market analyst can consider a Bachelor's degree in Statistics or Marketing with some experience required for this position. It is necessary for successful marketing analysts to possess excellent numerical and analytical skills with some great problem-solving skills. Those who have a Bachelor's degree in another field can choose to study for a degree in Master of Science for Business Analytics.
Conclusion
So to conclude, the marketing industry is an ever-expanding industry with lots of new techniques emerging every day. So one should never forget to stay up to date with the industry, and one must continue learning. You can add more value to your degree by adding an online marketing course to stay updated with new techniques.