Blog
Why you Must learn
Marketing Analytics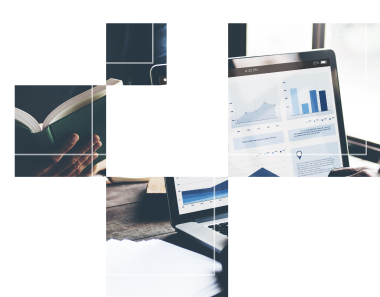 Why you Must learn Marketing Analytics
If you are a modern-day marketer and running a marketing campaign, the first thing you need to track the marketing performance is Marketing Analytics. Along with other essential metrics, marketing is an inevitable part of a business that can intelligently proceed with its primary operations that include lead generations, conversions, sales, promotions, and reporting profits.
As marketing is becoming such an essential part of every business, it is there to help you facilitate your company's core operations. These days, marketing analytics is one of the best ways to evaluate the performance of marketing jobs; we have brought to you a detailed post where we will discuss marketing analytics, its importance, the tools used in this, and some recent trends that follow analytics.
Let's dig deeper into the concept of marketing analytics.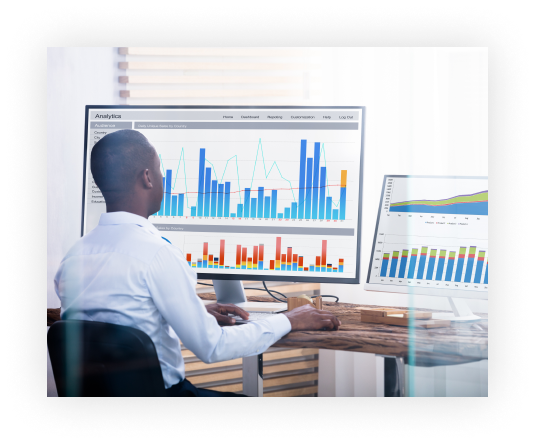 All you need to know: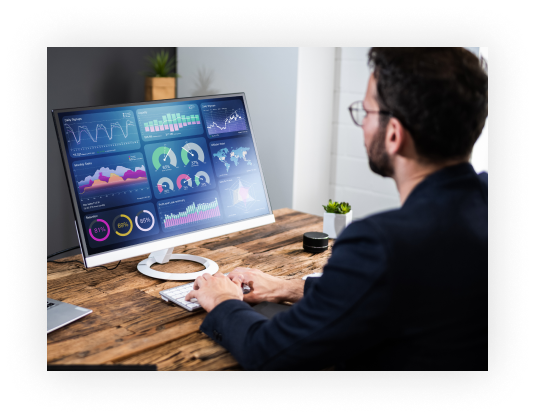 Marketing Analytics is the cumulative process of measurement, management, and marketing performance analysis by considering some essential metrics.
It is a helpful way of evaluating customer insights, recent marketing trends, and optimizing return on investment.
Some essential marketing analytics tools:
Marketing analytics tools mainly focus on the highly prioritized things that are useful for any business to track the actions of users through the app interface or websites.
Some of the critical marketing analytics tools that are used widely in the industry are:
MixPanel:
When working with the marketing concept, you need to use such a tool solely focused on the tracking purpose. MixPanel serves precisely this purpose. It helps you in tracking different activities done on your website and app. When you start using it, you need to feed your desired options. After that, it will work based on the requirements filtered by you.
Heap Analytics:
This is a new marketing tool in the field, yet this tool is doing well. The working interface is very similar to MixPanel. This tool can track the activities on your website and mobile app. You need to set the preferences, and Heap Analytics starts working automatically.
One unique feature of Heap Analytics is it can create funnels, and you can check the analysis report to work accordingly.
Oribi:
If you are looking for an easy-to-use marketing tool, Oribi is the best one for you. Oribi provides a simple and easy user interface for its users. The main feature of this tool is that Oribi aims at providing data-driven decisions. It works faster, and it is capable of automatically tracking your data on your website. You don't need to set your preferences manually. Oribi works with such precision that a small change is observed and tracked by it, and then the changes will be displayed on the dashboard.
KissMetrics:
If you are looking for the topmost marketing analytics tools, KissMetrics is the best one. KissMetrics stands as a topper among all the tools. It tracks everything on your website and generates reports based on the analysis. Marketers further use this analysis report to take proper actions to engage more customers and enhance the performance of your business.
Some essential testing tools in marketing analytics:
Optimizely:
This is used to test variations of the page or any other thing related to the website. If a variation is done, after the variation, you can check what variation will work best with the website. It is done according to the analysis report generated by Optimizely. The best part is, you can explore changes and experiment with your techniques. Optimizely will tell you what you need to keep and how you can develop further in the process.
VWO:
VWO stands for Visual Website. VWO works similarly to Optimizely. VWO also provides you with the best details about different variations that occurred on your website. After the step is done, you can analyze which variation is the best-suited one for your business goals.
One of the best advantages of VWO is that it features a visual editor. Therefore, one can create visual changes as per his wish in VWO. After that, he can test them to choose the best one that suits your marketing goals.
Many visual behavior tools are beneficial for analytics. Some of them include:
Hotjar:
Hotjar is an excellent marketing tool that offers essential analytics features. You can use them to enhance your marketing campaign. Eventually, it helps to improve your business. The main features of Hotjar include Feedback polls, surveys, conversion funnel analysis, and registration form analysis.
Hotjar offers you a heat map used to track how visitors interact with your website and their actions based on the outcome.
Crazyegg:
Crazyegg is another essential marketing tool. It also offers a heat map. By using the map, you can get a first idea about the performance of the website. Crazyegg will let you know what actions your visitors are taking on the website. It also provides vital information like how they are scrolling, in which option they are clicking, and much such information.
Crazyegg is famous for its excellent analysis report. It is considered one of the best marketing analysis reports because they provide detailed information about your website. This could be used further to optimize your website following the analysis. They provide the best ways to enhance website engagement. Eventually, it helps in better conversions too.
The importance of Marketing Analytics:
Nowadays, it has become a crucial task that before delving into business analysis, one needs to understand the customer behavior and market trends. Marketing analytics gives us the big picture of those trends by observing every single detail.
Marketing analytics is becoming more popular with each passing day. There are specific reasons behind that popularity. Some of them include:
Depicting the clear picture:
Marketing analytics provides you with a broader picture of the efforts needed for the business. It's also necessary for calculating the returns. Marketing analytics allows you to easily observe and anticipate which strategy worked and provides a clarity of vision and the reasons why the previous strategy failed or succeeded.
Marketing analytics helps you visualize the necessary steps that should be included in further steps of the process.
It provides the data visualization in a better and clearer way to you. Therefore, this helps you share, manage, and collaborate manually with other marketers to enrich your company's effectiveness.
The market study:
Market study is an essential part of any business. Marketing analytics helps you to monitor recent trends over time. By learning the tips and tricks of marketing analytics, you can explore customer behavior and study how they react in different situations in different ways.
For example, some customers like to get offers. So, by studying analytics, you can predict how you will take action when a certain offer is provided by the company or on the website. It also helps in increasing sales and promotion along with an increased follower base.
The market study also involves learning different strategies for social media marketing. These days, social media is booming with simple yet user-friendly techniques that inspire people to get used to various social media handles and be more active in the virtual world. By learning different social media strategies, you can boost your social media engagements and customer engagements for better performance in business.
Analyzing website metrics:
Marketing analytics helps you to analyze the essential website metrics for your business. Examples of website metrics could be sessions, new customers or users to your website, the average time they are spending on your site, actions, etc. Through the knowledge of marketing analytics, you will understand the website performance in a better way. According to the results you will derive from the analysis, you can prepare a well-suited strategy for the next projects.
Along with website metrics, marketing analytics also provides deeper insights into the urgent initiatives that should be taken to evaluate and prepare a report on current needs in the market.
Depicting the inbound sales:
One of the advantages of using marketing analytics is, it helps you to provide deeper insights into inbound sales. Sometimes, your competitors search for similar keywords you have been using in your business. Analytics provides you the data by studying to easily understand where to approach further and how to build the new strategy.
Implementing paid advertisements:
Another important thing that should be involved while discussing the usefulness of marketing analytics is the implementation of paid advertisements.
This kind of advertisement gives us insight into the business perspective and predicts the customer's online presence. They also help you to get a fair idea of their basic requirements that is what they want and what they might avoid using.
Paid advertisements are a great way of measuring and managing the behavioral information of the customer base. They are further used to build a loyal network of target audiences at a highly sophisticated level of business operation.
This way, you can predict the user mindsets and prepare a nice strategy for approaching success in your business.
Finding the appropriate keywords:
A keyword searched by the user helps you to anticipate the customer's behavior and search strategy. Marketing analytics helps you analyze their mindsets and find out the proper keywords to further optimize your business goals. This is done by following these processes mentioned below:
(i) Customer surveys - In this kind of survey, you can easily depict the relative priorities of competition of interests by examining keyword frequency data.
(ii) Industry trends - In this kind of survey, the job becomes an easy task because it helps understand customers' mindsets. Therefore, it further helps to foresee trends in the behavior of a customer.
(iii) Product design - It is essential to understand the type of solutions a customer is searching for. Keywords can depict the nature of the product design and provides a suitable solution to the company about the product that the customer is looking for.
The latest trends in Marketing Analytics:
The popularity of marketing analytics is growing rapidly with each passing year. Observing the latest pattern in the business trends, it could be anticipated that this trend is not going to transform in the near future. If you are a marketer looking for recent trends in the marketing field, you need to gain deeper insight into the customer behavior that is becoming more instrumental in achieving your marketing goals.
When we talk about the latest trends buzzing the marketing field, why not dig deeper into the biggest analytics trends in the last few years? Let's have a closer look here:
Artificial Intelligence:
Artificial Intelligence is becoming the bull's eye. When Artificial Intelligence is intertwined with data analytics, they form a powerful tool to make an effective marketing strategy.
Business analytics trends have started to revolve around AI. So, nowadays, it is inevitably becoming an important part of every business and marketing plan so that the company stands in the front row of the latest trends in the industry.
Data Governance is a high priority task:
Another impactful trend in the analytics field is Data Governance.
The quality of data used by a business is an essential thing to be concerned about. In today's world, we have a lot of data all around us. So, it's a vital job that the company or the organization must govern the type of data used there. With this purpose, one company must use some useful strategy to supervise the data being used on the business.
When a company gives more focus on data governance, they will get a clear vision about the data that are currently available in the business model and how to use it with a proper approach to bring the best results.
Closing Thoughts:
In conclusion, we can say that the pointers mentioned above give us a vision of how marketing analytics is growing at a fast pace and taking a valuable place in the heart of every business.
The concept of marketing analytics helps a business to grow to a great extent. It also offers a clear idea of reviewing the market performance, the campaigns, and plans. It also helps to make a detailed report. These reports provide you the best plans to create a bunch of marketing strategies and execute them accordingly.
Learn marketing analytics and become an expert in this field. This is the secret behind your business that can do wonders!