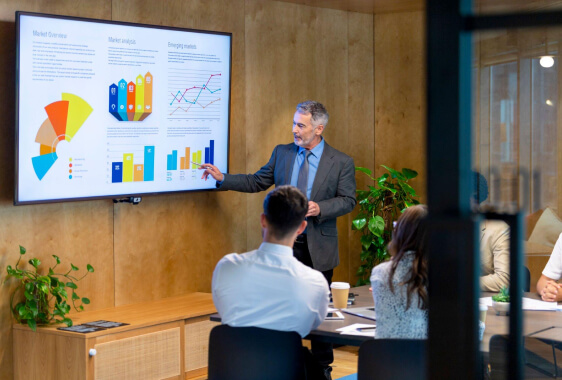 Why Business Needs Artificial Intelligence Deveopment Services
Are you a business owner in San Francisco looking to stay ahead of the competition? If so, then you need to consider investing in Artificial Intelligence Development Services. In today's fast-paced world, AI has become a game-changer for businesses across various industries. By incorporating AI into your business operations, you can streamline processes, improve efficiency, and enhance customer experiences. AI can analyze vast amounts of data in real-time, providing valuable insights that can help you make informed decisions. Whether it's automating repetitive tasks, personalizing customer interactions, or predicting market trends, AI can revolutionize the way you do business. San Francisco, known as the tech hub of the United States, is home to some of the brightest minds in AI development. By partnering with AI Development Services in San Francisco, you can tap into this pool of talent and expertise. These professionals can help you design and implement AI solutions tailored to your specific business needs, ensuring that you stay at the forefront of technological advancements. Don't let your competitors get ahead of you. Embrace the power of AI and take your business to new heights in San Francisco's dynamic market.
Our Artificial Intelligence Deveopment Services
AI Consulting
This service involves providing expert guidance and advice on how to leverage artificial intelligence technologies to achieve specific business goals. Consultants can help you identify the most suitable AI solutions for your organization and develop a strategic roadmap for implementation.
AI Software Development
This service focuses on building custom AI software applications tailored to your specific requirements. Whether it's developing chatbots, recommendation engines, or predictive analytics tools, AI developers can create intelligent systems that automate tasks, improve decision-making, and enhance overall efficiency.
Machine Learning Development
Machine learning is a subset of AI that enables systems to learn and improve from experience without being explicitly programmed. Machine learning developers can help you build and train models that can recognize patterns, make predictions, and classify data, enabling you to automate complex tasks and gain valuable insights from large datasets.
Natural Language Processing (NLP)
NLP is a branch of AI that focuses on enabling computers to understand, interpret, and respond to human language. NLP developers can help you build applications that can analyze and extract meaning from text, enabling tasks such as sentiment analysis, language translation, and voice recognition.
Computer Vision Development
Computer vision involves teaching computers to understand and interpret visual information from images or videos. Developers specializing in computer vision can help you build applications that can recognize objects, detect faces, analyze images for quality control, or even enable autonomous vehicles to navigate their surroundings.
AI Integration and Deployment
Once you have developed AI solutions, it is crucial to integrate them seamlessly into your existing systems and deploy them effectively. AI integration and deployment services can help you ensure smooth implementation, optimize performance, and provide ongoing support and maintenance for your AI applications.
Features of Artificial Intelligence Deveopment
Natural Language Processing (NLP)
AI development is focusing on improving the ability of machines to understand and interpret human language, enabling tasks such as speech recognition, sentiment analysis, and language translation.
Machine Learning
This is a core component of AI development, where algorithms are trained on large datasets to make predictions, identify patterns, and learn from experience without being explicitly programmed.
Computer Vision
AI development is incorporating computer vision techniques to enable machines to understand and interpret visual information, such as object recognition, image classification, and facial recognition.
Deep Learning
This subset of machine learning involves the use of artificial neural networks with multiple layers to process and analyze complex data, leading to more accurate predictions and decision-making.
Robotics
AI development is integrating robotics to create intelligent machines that can perform physical tasks, interact with the environment, and adapt to changing conditions.
Virtual Assistants
The development of AI-powered virtual assistants, such as Siri, Alexa, and Google Assistant, is gaining popularity, allowing users to interact with devices using natural language and perform various tasks.
Autonomous Vehicles
AI development is driving the advancement of self-driving cars and other autonomous vehicles, leveraging technologies like computer vision, machine learning, and sensor fusion to navigate and make decisions on the road.
Start Your Artificial Intelligence Development Process With Us
Why Choose Our Artificial Intelligence Deveopment Company San Francisco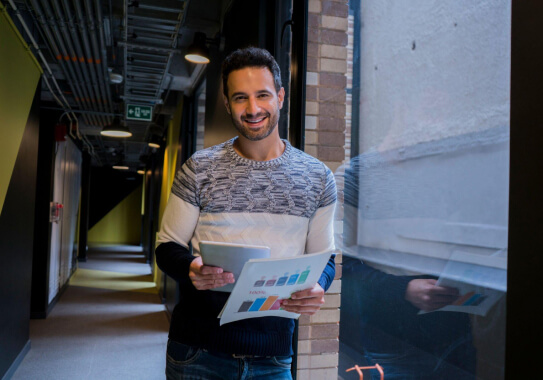 You're looking for a data analytics company in Texas, and you want to make sure you choose the right one. Well, look no further than our company. Here's why:
Expertise in Artificial Intelligence: Lateral Matrix is a leading Artificial Intelligence Development Company in San Francisco, with a team of highly skilled and experienced AI developers. They have a deep understanding of AI technologies and can provide innovative solutions tailored to your specific business needs.
Cutting-edge Solutions: Lateral Matrix is at the forefront of AI development, constantly researching and implementing the latest advancements in the field. They leverage state-of-the-art algorithms and machine learning techniques to deliver cutting-edge AI solutions that can revolutionize your business processes and drive growth.
Industry Experience: With years of experience in the industry, Lateral Matrix has successfully delivered AI solutions to a wide range of clients across various sectors. Their expertise spans industries such as healthcare, finance, retail, and more. They understand the unique challenges and requirements of different industries and can provide customized AI solutions that deliver tangible results.
Client Satisfaction: Lateral Matrix has a proven track record of delivering high-quality AI solutions that exceed client expectations. They prioritize client satisfaction and work closely with their clients to understand their goals and objectives. Their collaborative approach ensures that the final AI solution aligns perfectly with the client's vision and delivers measurable business outcomes.
List of Industry Require Data Analytics Services
Retail and E-commerce
Healthcare
Finance and Banking
Manufacturing
Telecommunications
Energy and Utilities
Transportation and Logistics
Government and Public Sector
Media and Entertainment
Education and Research
Hospitality and Tourism
Agriculture and Farming
Real Estate and Construction
Insurance
Sports and Fitness
Our Artificial Intelligence Deveopment Service Process
Initial Consultation: Our AI development service process begins with an initial consultation where we meet with our clients to understand their specific requirements and goals. This helps us gain a comprehensive understanding of their business needs and allows us to tailor our AI solutions accordingly.
Data Collection and Analysis: Once the requirements are identified, we proceed with collecting and analyzing the relevant data. This involves gathering data from various sources, cleaning and organizing it, and performing in-depth analysis to identify patterns and insights that can be used to develop effective AI models.
Model Development and Training: Based on the insights gained from data analysis, our team of experienced AI developers and data scientists work on developing custom AI models. This involves selecting the appropriate algorithms, designing the architecture, and training the models using the collected data. We ensure that the models are optimized for accuracy, efficiency, and scalability.
Testing and Validation: After the AI models are developed, we conduct rigorous testing and validation to ensure their performance and reliability. This involves running the models on real-world data and evaluating their accuracy, speed, and ability to handle different scenarios. Any necessary adjustments or refinements are made during this phase to ensure optimal performance.
Deployment and Maintenance: Once the AI models are successfully tested and validated, we proceed with their deployment in the client's infrastructure. Our team provides comprehensive support during the deployment process, ensuring seamless integration and smooth functioning of the AI solutions. We also offer ongoing maintenance and monitoring services to ensure that the AI models continue to perform optimally and adapt to changing business needs.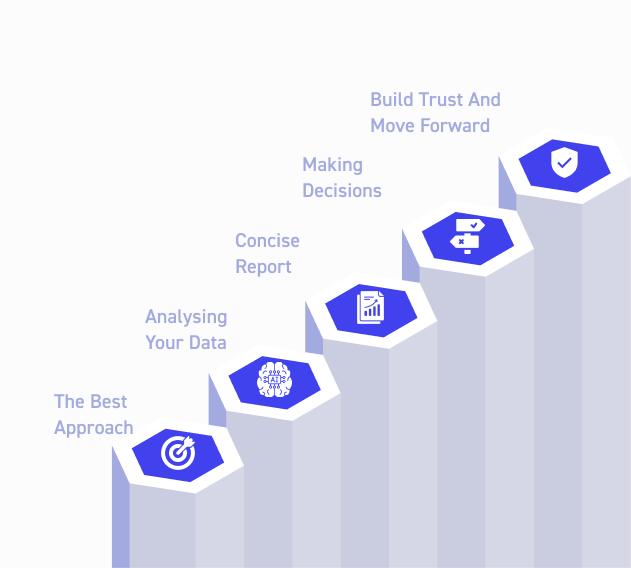 Our Technology
Machine Learning Algorithms
Natural Language Processing (NLP)
Deep Learning Frameworks (e.g., TensorFlow, PyTorch)
Computer Vision Technologies
Reinforcement Learning
Chatbot Development Platforms
Data Analytics and Visualization Tools
Cloud Computing Services (e.g., AWS, Google Cloud)
Big Data Processing and Storage Solutions
Virtual Reality (VR) and Augmented Reality (AR) Technologies
Essential Performance Indicators for Artificial Intelligence Deveopment
Number of successful AI projects completed
Client satisfaction rating
Revenue generated from AI services
Number of AI patents filed
Percentage increase in AI adoption by businesses
Number of AI talent recruited and retained
Average project delivery time
Number of AI solutions deployed in real-world scenarios
Percentage increase in efficiency or productivity achieved through AI implementation
Number of industry partnerships and collaborations established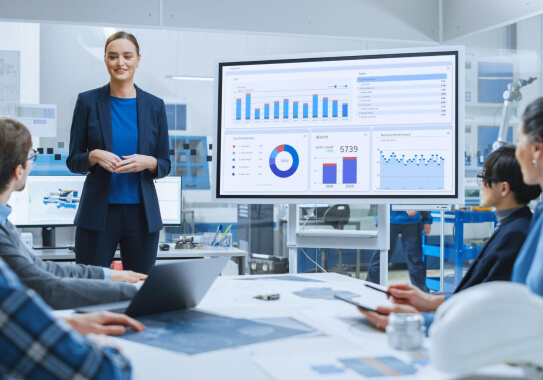 Testimonials
If you're looking for top-notch Artificial Intelligence development services in San Francisco, look no further than Lateral Matrix. They have a team of highly skilled professionals who excel in creating cutting-edge AI solutions. With their expertise, they helped us develop an AI-powered chatbot that revolutionized our customer support system. Thanks to Lateral Matrix, our business has experienced significant growth and improved customer satisfaction.
When it comes to Artificial Intelligence development services, Lateral Matrix in San Francisco is the go-to choice. Their team of experts understands the intricacies of AI technology and knows how to leverage it to drive business success. We approached them with a complex problem of automating our data analysis process, and they delivered an exceptional AI solution that exceeded our expectations. Lateral Matrix truly stands out in the AI development industry.
Lateral Matrix is the ultimate destination for Artificial Intelligence development services in San Francisco. Their commitment to excellence and innovation is unmatched. We partnered with them to develop an AI-powered recommendation engine for our e-commerce platform, and the results were outstanding. Lateral Matrix's expertise in machine learning algorithms and data analysis helped us personalize our customers' shopping experience, leading to a significant increase in sales. If you want to stay ahead in the AI game, Lateral Matrix is the way to go.
Case Study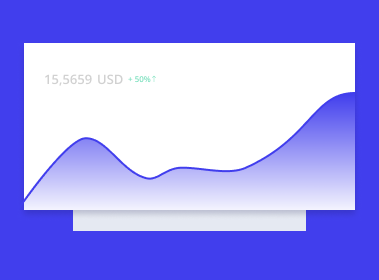 Are you a business owner in San Francisco looking to enhance your operations with cutting-edge technology
Look no further than our Artificial Intelligence Development Services! Our team of experts in San Francisco is ready to revolutionize your business with AI solutions tailored to your specific needs.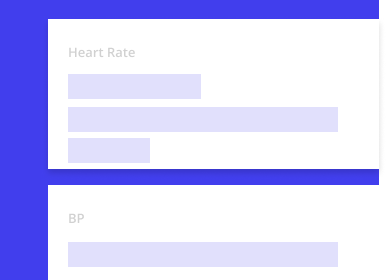 Are you a startup in San Francisco seeking to gain a competitive edge in the market
Our Artificial Intelligence Development Services can help you achieve just that! With our expertise in AI technologies, we can assist you in developing intelligent algorithms and machine learning models that will propel your business forward.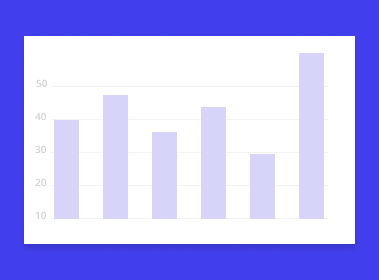 Are you a healthcare provider in San Francisco looking to improve patient care and streamline your processes
Our Artificial Intelligence Development Services can provide you with the tools you need to optimize your operations. From predictive analytics to virtual assistants, we can help you harness the power of AI to deliver better healthcare outcomes.
FAQ
Our company offers a wide range of services in artificial intelligence development, including machine learning, natural language processing, computer vision, and data analytics.
Yes, we have successfully completed projects in various industries such as healthcare, finance, e-commerce, and manufacturing. Some examples include developing AI-powered chatbots, predictive analytics models, and image recognition systems.
Our team consists of highly skilled and experienced professionals who have been working in the field of artificial intelligence for several years. They have a strong background in machine learning algorithms, deep learning frameworks, and AI development tools.
The timeline for completing an AI development project can vary depending on the complexity and scope of the project. However, we strive to deliver high-quality solutions within a reasonable timeframe, and we work closely with our clients to ensure their specific timelines are met.
We understand the importance of data security and confidentiality. Our company follows strict protocols and industry best practices to protect client data. We have robust security measures in place, including encryption techniques, access controls, and regular security audits to ensure the safety of sensitive information.