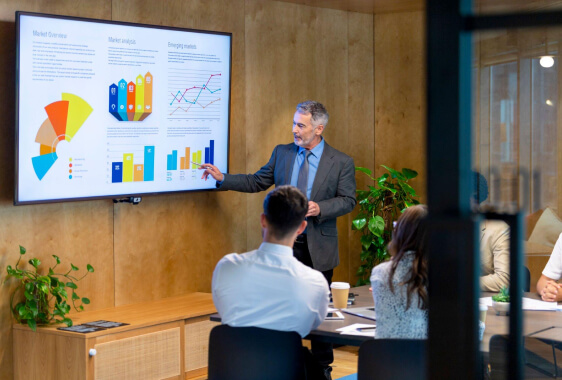 Why Business Needs Data Analytics Services
Are you a business owner in San Francisco? If so, you may be wondering why your business needs data analytics services. Well, let me tell you why. In today's digital age, data is everything. It holds the key to understanding your customers, improving your products or services, and ultimately, driving your business forward. Data analytics services in San Francisco can provide you with valuable insights into your business operations. By analyzing data from various sources, such as customer behavior, market trends, and financial performance, you can make informed decisions that will give you a competitive edge. With data analytics, you can identify patterns and trends that may have otherwise gone unnoticed. This can help you optimize your marketing strategies, streamline your operations, and identify new opportunities for growth. By leveraging data, you can also personalize your offerings to better meet the needs and preferences of your customers. In a city as competitive as San Francisco, staying ahead of the curve is crucial. Data analytics services can give you the tools and knowledge you need to make data-driven decisions that will propel your business to success. So, don't miss out on the benefits of data analytics services in San Francisco – invest in them today and watch your business thrive.
Our Data Analytics Services
Descriptive Analytics
This type of data analytics service focuses on summarizing and interpreting historical data to gain insights into past trends and patterns. By analyzing data from various sources, you can understand what has happened in the past and identify key factors that influenced those outcomes.
Diagnostic Analytics
Diagnostic analytics goes a step further by analyzing data to determine the reasons behind certain outcomes or events. It helps you understand the root causes of specific trends or issues, allowing you to make informed decisions and take appropriate actions to address them.
Predictive Analytics
Predictive analytics leverages historical data and statistical algorithms to forecast future outcomes or trends. By analyzing patterns and relationships within the data, this service helps you make predictions about customer behavior, market trends, and other important factors that can impact your business.
Prescriptive Analytics
Prescriptive analytics takes predictive analytics a step further by providing recommendations on the best course of action to achieve desired outcomes. By considering various scenarios and constraints, this service helps you make data-driven decisions and optimize your strategies for maximum effectiveness.
Diagnostic Analytics
Diagnostic analytics goes a step further by analyzing data to determine the reasons behind certain outcomes or events. It helps you understand the root causes of specific trends or issues, allowing you to make informed decisions and take appropriate actions to address them.
Text Analytics
Text analytics focuses on extracting valuable insights from unstructured textual data, such as customer reviews, social media posts, and survey responses. By analyzing the sentiment, themes, and patterns within the text, this service helps you understand customer opinions, identify emerging trends, and improve your products or services accordingly.
Features of Data Analytics
Advanced analytics techniques
Data analytics is now incorporating advanced techniques such as machine learning, artificial intelligence, and natural language processing to gain deeper insights from data.
Real-time analytics
With the increasing availability of real-time data, organizations are now able to analyze and make decisions based on up-to-date information.
Predictive analytics
Data analytics is now being used to predict future outcomes and trends, allowing organizations to make proactive decisions and take advantage of opportunities.
Data visualization
The use of interactive and visually appealing dashboards and charts has become a popular trend in data analytics, making it easier for users to understand and interpret data.
Cloud-based analytics
Many organizations are now leveraging cloud computing to store and analyze large volumes of data, enabling faster and more scalable analytics processes.
Data governance and privacy
With the increasing concerns around data privacy and security, organizations are focusing on implementing robust data governance frameworks to ensure compliance and protect sensitive information.
Self-service analytics
The trend towards self-service analytics allows business users to access and analyze data without the need for technical expertise, empowering them to make data-driven decisions on their own.
Start Your Data Analytics Process With Us
Why Choose Our Data Analytics Company San Francisco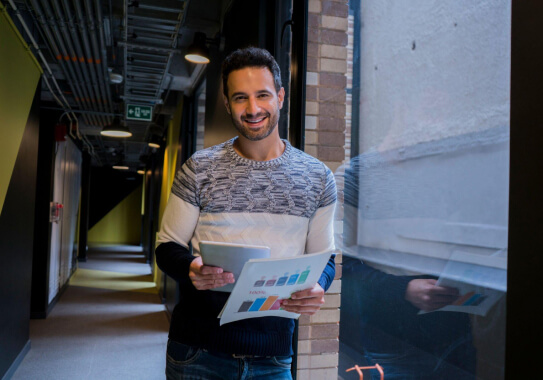 You're looking for a data analytics company in Texas, and you want to make sure you choose the right one. Well, look no further than our company. Here's why:
Expertise and Experience: Lateral Matrix Data Analytics Company in San Francisco boasts a team of highly skilled and experienced professionals in the field of data analytics. With years of industry experience, they have a deep understanding of the latest trends and technologies, ensuring that they can provide cutting-edge solutions to their clients.
Comprehensive Services: Lateral Matrix offers a wide range of data analytics services, catering to the diverse needs of businesses. From data collection and cleansing to advanced analytics and predictive modeling, they have the expertise to handle every aspect of the data analytics process. Their comprehensive approach ensures that clients can get all their data-related needs fulfilled under one roof.
Customized Solutions: Understanding that every business is unique, Lateral Matrix takes a tailored approach to their services. They work closely with clients to understand their specific requirements and goals, and then develop customized solutions that align with their business objectives. This personalized approach ensures that clients receive solutions that are specifically designed to address their unique challenges.
Proven Track Record: Lateral Matrix has a proven track record of delivering successful data analytics projects for clients across various industries. Their portfolio showcases their ability to drive actionable insights and help businesses make data-driven decisions. With a strong reputation for delivering high-quality results, they have become a trusted partner for many businesses in San Francisco and beyond.
List of Industry Require Data Analytics Services
Retail and E-commerce
Healthcare
Finance and Banking
Manufacturing
Telecommunications
Energy and Utilities
Transportation and Logistics
Government and Public Sector
Media and Entertainment
Education and Research
Hospitality and Tourism
Agriculture and Farming
Real Estate and Construction
Insurance
Sports and Fitness
Our Data Analytics Service Process
Initial consultation: Our data analytics service process begins with an initial consultation where we meet with our clients to understand their specific needs and goals. During this stage, we gather information about their business, existing data infrastructure, and any challenges they are facing in utilizing their data effectively.
Data assessment and collection: Once we have a clear understanding of our client's requirements, we proceed with assessing their data assets. This involves identifying the relevant data sources, evaluating the quality and completeness of the data, and determining any gaps that need to be addressed. We then collect the necessary data, ensuring proper data governance and security measures are in place.
Data cleaning and preprocessing: In this stage, we focus on cleaning and preprocessing the collected data to ensure its accuracy and consistency. This involves removing any duplicate or irrelevant data, handling missing values, and standardizing data formats. By performing these tasks, we ensure that the data is ready for analysis and can provide reliable insights.
Data analysis and modeling: Once the data is cleaned and preprocessed, we move on to the analysis and modeling phase. Here, we employ various statistical and machine learning techniques to uncover patterns, trends, and relationships within the data. We develop models and algorithms that can be used to make predictions, optimize processes, or solve specific business problems.
Insights and recommendations: The final stage of our data analytics service process involves translating the analysis results into actionable insights and recommendations for our clients. We present the findings in a clear and understandable manner, using visualizations and reports. Our goal is to empower our clients with the knowledge and insights they need to make informed decisions and drive business growth.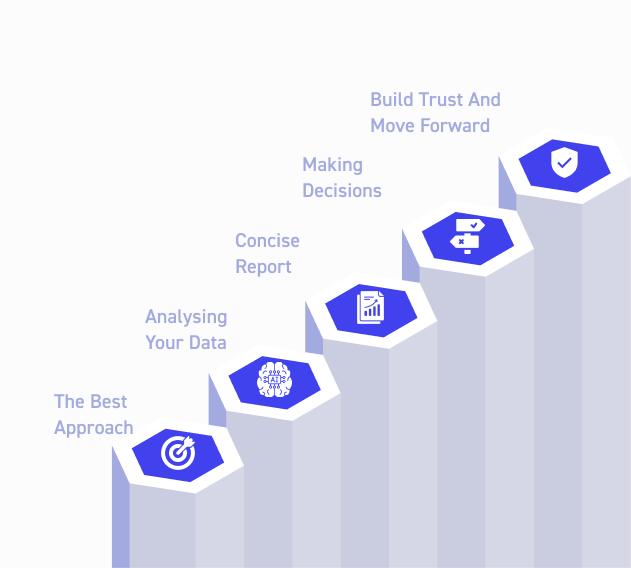 Our Technology
Python programming language
R programming language
Tableau data visualization software
Apache Hadoop
Apache Spark
SQL database management systems
Machine learning algorithms
Natural language processing (NLP) techniques
Data mining tools
Cloud computing platforms (such as Amazon Web Services or Microsoft Azure)
Essential Performance Indicators for Data Analytics
Revenue growth: Measure the agency's ability to generate consistent and sustainable revenue growth.
Client satisfaction: Assess the level of satisfaction among the agency's clients through surveys or feedback.
Project success rate: Evaluate the percentage of successful data analytics projects completed by the agency.
Data accuracy: Monitor the accuracy and reliability of the data analytics solutions provided by the agency.
Employee productivity: Measure the productivity and efficiency of the agency's data analytics team.
Return on investment (ROI): Calculate the ROI achieved by clients through the agency's data analytics services.
Data security: Ensure the agency follows strict data security protocols to protect client information.
Market share: Assess the agency's market share and its ability to attract new clients in the competitive San Francisco market.
Innovation: Evaluate the agency's ability to stay updated with the latest data analytics technologies and techniques.
Employee satisfaction: Measure the level of satisfaction and engagement among the agency's data analytics team.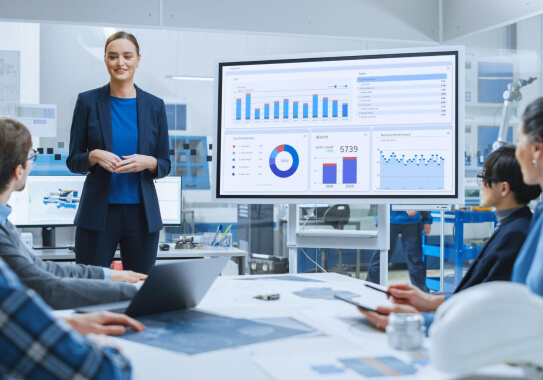 Testimonials
If you're looking for top-notch data analytics services in San Francisco, look no further than Lateral Matrix. They have a team of highly skilled professionals who excel in analyzing complex data sets and providing valuable insights. With their expertise, they helped our business uncover hidden patterns and trends, enabling us to make data-driven decisions that significantly improved our bottom line. Lateral Matrix is definitely the go-to choice for all your data analytics needs!
When it comes to data analytics services in San Francisco, Lateral Matrix is the name you can trust. Their team of experts not only possesses in-depth knowledge of various analytical tools and techniques but also understands the unique challenges faced by businesses in the Bay Area. They worked closely with us to understand our specific requirements and delivered customized solutions that exceeded our expectations. Thanks to Lateral Matrix, we now have a competitive edge in our industry!
Choosing Lateral Matrix for our data analytics needs in San Francisco was one of the best decisions we made for our business. Their team's expertise in data mining, statistical analysis, and predictive modeling helped us gain valuable insights into our customers' behavior and preferences. With their recommendations, we were able to optimize our marketing strategies and improve customer satisfaction. Lateral Matrix truly understands the power of data and how it can drive business growth. We highly recommend their services to any company looking to harness the potential of their data!
Case Study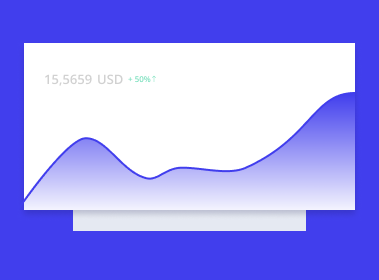 Are you a business owner in San Francisco struggling to make sense of your data
Our Data Analytics Services in San Francisco can help you unlock valuable insights and drive informed decision-making for your company. With our team of experienced data analysts, we will analyze your data sets, identify patterns, and provide actionable recommendations tailored to your specific business needs.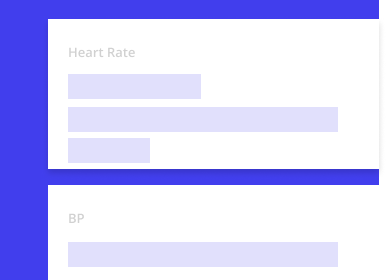 Are you a marketing professional in San Francisco looking to optimize your campaigns
Our Data Analytics Services in San Francisco can provide you with the tools and expertise to measure the effectiveness of your marketing efforts. By analyzing customer behavior, demographics, and campaign performance, we will help you identify the most profitable channels and strategies to maximize your ROI.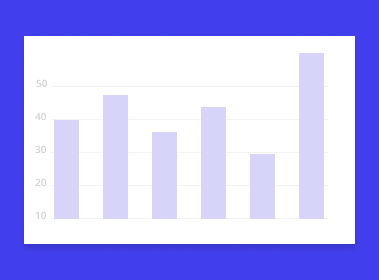 Are you a healthcare provider in San Francisco seeking to improve patient outcomes
Our Data Analytics Services in San Francisco can assist you in leveraging your patient data to enhance care delivery. By analyzing patient records, treatment outcomes, and medical trends, we will help you identify areas for improvement, optimize resource allocation, and ultimately enhance the quality of care provided to your patients.
FAQ
Our Data Analytics Company in San Francisco offers a wide range of services including data analysis, data visualization, predictive modeling, machine learning, and data consulting.
Our team consists of highly experienced data analysts and data scientists who have extensive knowledge and expertise in the field of data analytics. They have successfully completed numerous projects for clients in various industries.
Yes, we have successfully completed projects for clients in industries such as finance, healthcare, e-commerce, and marketing. These projects have helped our clients gain valuable insights from their data and make data-driven decisions to improve their business performance.
We understand the importance of data security and confidentiality. Our company follows strict protocols and industry best practices to ensure the security of your data. We have robust data encryption measures in place and only authorized personnel have access to the data.
The duration of a data analytics project depends on various factors such as the complexity of the project, the amount of data involved, and the specific requirements of the client. We work closely with our clients to determine realistic timelines and ensure timely delivery of the project.