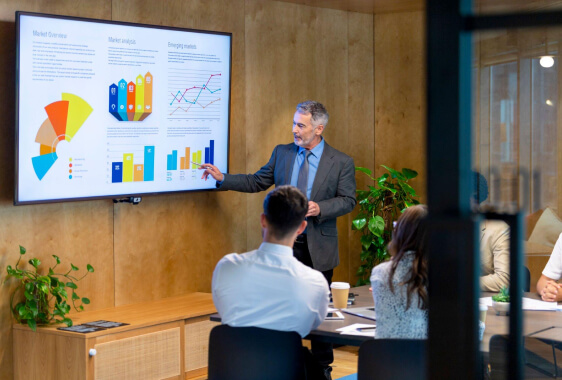 Why Business Needs Data Analytics Services
Are you a business owner in Texas wondering why your business needs data analytics services? Well, let me tell you why. In today's fast-paced and highly competitive market, data is the key to success. By utilizing data analytics services, you can gain valuable insights into your customers, market trends, and overall business performance. Data analytics allows you to make informed decisions based on real-time data, rather than relying on guesswork or intuition. It helps you identify patterns, trends, and correlations that may not be apparent at first glance. With this information, you can optimize your marketing strategies, improve customer satisfaction, and ultimately increase your bottom line. Moreover, data analytics services can help you identify potential risks and opportunities, allowing you to stay one step ahead of your competitors. By analyzing customer behavior and preferences, you can tailor your products or services to meet their needs more effectively. This targeted approach can lead to higher customer retention rates and increased customer loyalty. In conclusion, data analytics services are essential for any business in Texas looking to thrive in today's data-driven world. Don't miss out on the opportunity to gain a competitive edge and drive your business towards success.
Our Data Analytics Services
Descriptive Analytics
This type of data analytics service focuses on summarizing and interpreting historical data to gain insights into past trends and patterns. By analyzing data from various sources, you can understand what has happened in the past and identify key factors that influenced those outcomes.
Diagnostic Analytics
Diagnostic analytics goes a step further by examining the reasons behind certain events or outcomes. It helps you understand why something happened by analyzing data and identifying the root causes or factors that contributed to a particular result. This type of analysis is useful for troubleshooting and problem-solving.
Predictive Analytics
Predictive analytics uses historical data and statistical models to make predictions about future events or outcomes. By analyzing patterns and trends, you can forecast what is likely to happen in the future. This type of analysis is valuable for making informed decisions and planning for potential scenarios.
Prescriptive Analytics
Prescriptive analytics takes predictive analytics a step further by providing recommendations or actions to optimize outcomes. It uses advanced algorithms and optimization techniques to suggest the best course of action based on the predicted future scenarios. This type of analysis helps in decision-making and strategic planning.
Diagnostic Analytics
Diagnostic analytics goes a step further by examining the reasons behind certain events or outcomes. It helps you understand why something happened by analyzing data and identifying the root causes or factors that contributed to a particular result. This type of analysis is useful for troubleshooting and problem-solving.
Text Analytics
Text analytics involves analyzing unstructured text data, such as customer reviews, social media posts, or survey responses, to extract meaningful insights. By using natural language processing and machine learning techniques, you can uncover patterns, sentiments, and themes within the text data. This type of analysis is beneficial for understanding customer feedback, sentiment analysis, and market research.
Features of Data Analytics
Advanced analytics techniques
Data analytics is now incorporating advanced techniques such as machine learning, artificial intelligence, and natural language processing to gain deeper insights from data.
Real-time analytics
With the increasing availability of real-time data, organizations are now able to analyze and make decisions based on up-to-date information.
Predictive analytics
Data analytics is now being used to predict future outcomes and trends, allowing organizations to make proactive decisions and take advantage of opportunities.
Data visualization
The use of interactive and visually appealing dashboards and charts has become a popular trend in data analytics, making it easier for users to understand and interpret data.
Cloud-based analytics
Many organizations are now leveraging cloud computing to store and analyze large volumes of data, enabling faster and more scalable analytics processes.
Data governance and privacy
With the increasing concerns around data privacy and security, organizations are focusing on implementing robust data governance frameworks to ensure compliance and protect sensitive information.
Self-service analytics
The trend towards self-service analytics allows business users to access and analyze data without the need for technical expertise, empowering them to make data-driven decisions on their own.
Start Your Data Analytics Process With Us
Why Choose Our Data Analytics Company Texas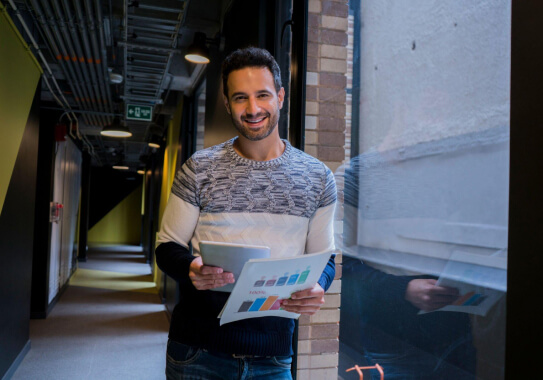 You're looking for a data analytics company in Texas, and you want to make sure you choose the right one. Well, look no further than our company. Here's why:
Expertise and Experience: Lateral Matrix Data Analytics Company in Texas boasts a team of highly skilled and experienced data analysts. With years of industry experience, they have a deep understanding of various data analytics techniques and tools, enabling them to provide accurate and insightful analysis for businesses of all sizes.
Customized Solutions: The company understands that every business has unique data requirements. Lateral Matrix Data Analytics Company in Texas offers customized solutions tailored to meet the specific needs of each client. Whether it's data visualization, predictive modeling, or data mining, their team can develop personalized strategies to help businesses make data-driven decisions and gain a competitive edge.
Cutting-Edge Technology: Lateral Matrix Data Analytics Company in Texas stays up-to-date with the latest advancements in data analytics technology. They leverage cutting-edge tools and software to ensure efficient data processing and analysis. By utilizing state-of-the-art technology, they can deliver accurate and timely results, helping businesses stay ahead in today's data-driven world.
Cost-Effective Services: Lateral Matrix Data Analytics Company in Texas understands the importance of cost-effectiveness for businesses. They offer competitive pricing for their services, ensuring that clients receive high-quality data analytics solutions without breaking the bank. By providing affordable services, they make data analytics accessible to businesses of all sizes, helping them harness the power of data to drive growth and success.
List of Industry Require Data Analytics Services
Retail and E-commerce
Healthcare
Finance and Banking
Manufacturing
Telecommunications
Energy and Utilities
Transportation and Logistics
Government and Public Sector
Media and Entertainment
Education and Research
Hospitality and Tourism
Agriculture and Farming
Real Estate and Construction
Insurance
Sports and Fitness
Our Data Analytics Service Process
You start by reaching out to our team of data analytics experts to discuss your specific needs and goals. We will gather information about your business, industry, and the type of data you have available.
Once we have a clear understanding of your requirements, we will develop a customized data analytics strategy tailored to your business. This may involve identifying key performance indicators, setting up data collection processes, and selecting appropriate analytical tools.
Our team will then proceed with data cleaning and preparation, ensuring that your data is accurate, complete, and ready for analysis. This step may involve removing duplicates, handling missing values, and transforming data into a suitable format.
With your data prepared, our experts will apply advanced analytical techniques to uncover valuable insights and patterns. This may include statistical analysis, predictive modeling, data visualization, and machine learning algorithms.
Finally, we will present our findings and recommendations to you in a clear and actionable manner. Our team will help you interpret the results, understand the implications for your business, and guide you in making data-driven decisions to drive growth and success. We will also provide ongoing support and monitoring to ensure that your data analytics processes continue to deliver valuable insights over time.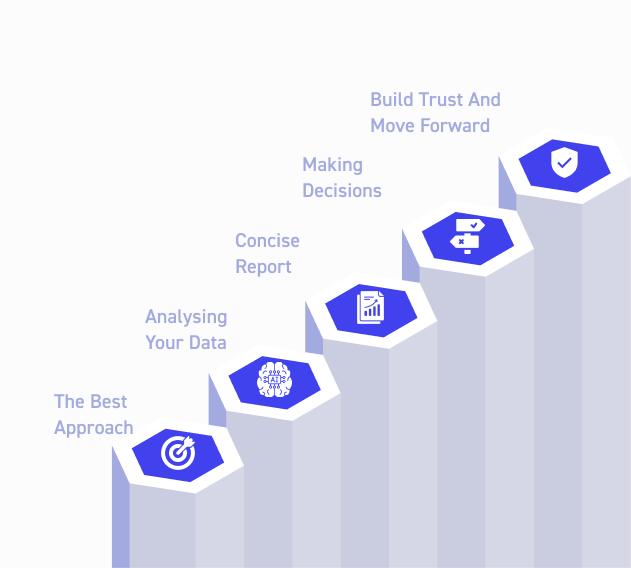 Our Technology
Python programming language
R programming language
SQL (Structured Query Language)
Hadoop
Apache Spark
Tableau
SAS (Statistical Analysis System)
Microsoft Excel
Machine learning algorithms
Data visualization tools
Essential Performance Indicators for Data Analytics
Number of successful data analytics projects completed
Client satisfaction rating
Percentage increase in client revenue through data analytics insights
Number of new clients acquired
Average project turnaround time
Percentage of data accuracy achieved
Number of data sources integrated for analysis
Percentage increase in operational efficiency for clients
Number of data analytics certifications held by agency employees
Percentage increase in client retention rate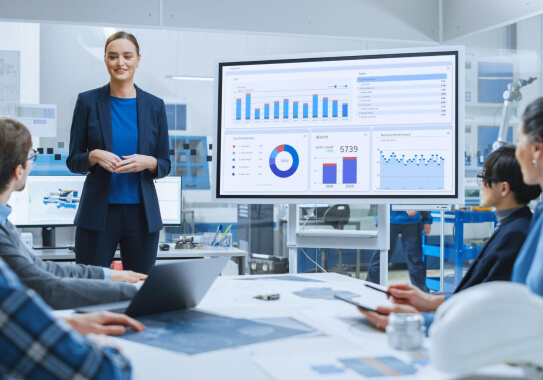 Testimonials
If you're looking for top-notch data analytics services in Texas, look no further than Lateral Matrix. They have a team of highly skilled professionals who are experts in analyzing and interpreting data to help businesses make informed decisions. With their help, we were able to uncover valuable insights that significantly improved our marketing strategies and boosted our sales. Lateral Matrix truly exceeded our expectations and we highly recommend their services.
When it comes to data analytics services, Lateral Matrix is the go-to company in Texas. Their team of data scientists and analysts are incredibly knowledgeable and dedicated to delivering accurate and actionable insights. Thanks to their expertise, we were able to identify inefficiencies in our operations and implement data-driven solutions that resulted in significant cost savings. Lateral Matrix's commitment to excellence and their ability to turn complex data into meaningful information is truly impressive.
Choosing Lateral Matrix for our data analytics needs was one of the best decisions we made for our business. Their team's expertise in data mining, statistical analysis, and predictive modeling helped us uncover hidden patterns and trends in our customer data. This allowed us to personalize our marketing campaigns and improve customer satisfaction. Lateral Matrix's professionalism, attention to detail, and ability to deliver results make them the top choice for data analytics services in Texas.
Case Study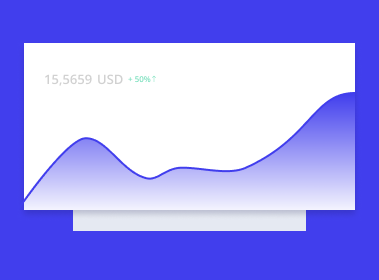 Are you a business owner in Texas looking to gain a competitive edge in the market
Discover how Data Analytics Services can help you make informed decisions and drive growth for your company. With our advanced data analysis techniques, we can uncover valuable insights from your business data, enabling you to identify trends, optimize operations, and improve customer satisfaction.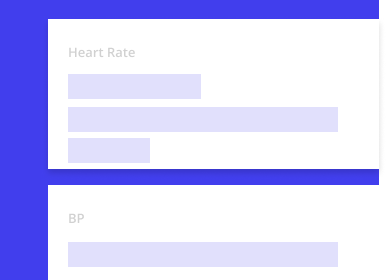 Are you a healthcare provider in Texas struggling to manage and analyze large volumes of patient data
Our Data Analytics Services can assist you in streamlining your data management processes and extracting meaningful information from your healthcare records. By leveraging our expertise in data analytics, we can help you identify patterns, predict patient outcomes, and enhance the quality of care you provide.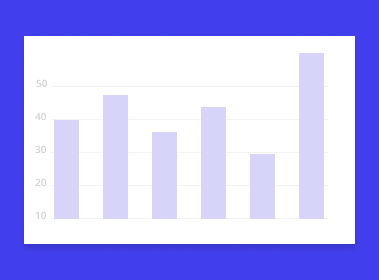 Are you a financial institution in Texas seeking to enhance your risk management strategies
Our Data Analytics Services can provide you with the tools and expertise to analyze vast amounts of financial data, detect anomalies, and mitigate potential risks. By harnessing the power of data analytics, you can make more accurate predictions, prevent fraud, and ensure regulatory compliance, ultimately safeguarding your institution's reputation and financial stability.
FAQ
Our Data Analytics Company in Texas offers a wide range of services including data analysis, data visualization, predictive modeling, machine learning, and data consulting.
Our team consists of highly experienced data analysts and data scientists who have extensive knowledge and expertise in the field of data analytics. They have successfully completed numerous projects for clients across various industries.
Yes, our Data Analytics Company in Texas has the capability to handle large volumes of data for analysis. We have advanced tools and technologies in place to efficiently process and analyze big data sets.
We prioritize the security and confidentiality of client data. Our Data Analytics Company in Texas follows strict data protection protocols and implements robust security measures to safeguard client information. We also sign non-disclosure agreements with our clients to ensure the confidentiality of their data.
Yes, we can provide examples of successful projects we have completed for clients in various industries such as healthcare, finance, retail, and manufacturing. These projects have helped our clients gain valuable insights, improve decision-making, and achieve their business goals.