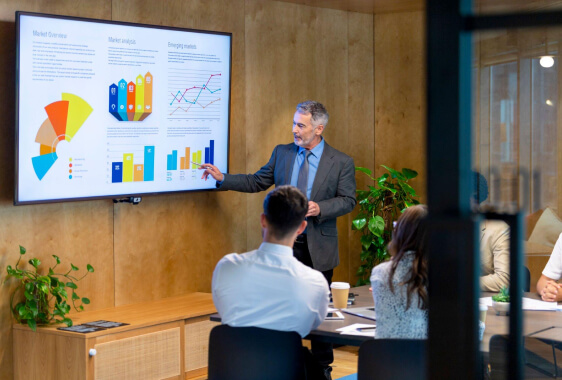 Why Business Needs Data Visualization Services
Are you a business owner in San Francisco looking to take your company to the next level? If so, then you need to consider the importance of data visualization services for your business. In today's fast-paced world, data is king, and being able to effectively analyze and interpret it is crucial for making informed decisions. Data visualization services in San Francisco can provide you with the tools and expertise needed to transform raw data into meaningful insights. By visually representing your data through charts, graphs, and interactive dashboards, you can easily identify trends, patterns, and outliers that may otherwise go unnoticed. This allows you to make data-driven decisions that can drive growth and improve overall performance. Furthermore, data visualization services can help you communicate complex information in a clear and concise manner. Whether you need to present data to your team, stakeholders, or clients, visual representations can make it easier for everyone to understand and engage with the information. In a competitive business landscape like San Francisco, staying ahead of the curve is essential. By investing in data visualization services, you can gain a competitive edge by harnessing the power of data to drive your business forward. Don't miss out on this opportunity to unlock the full potential of your data and propel your business to new heights.
Our Data Visualization Services
Bar Charts
Bar charts are a common type of data visualization service that allows you to compare different categories or groups by using rectangular bars of varying lengths. This visual representation makes it easy to understand and interpret data quickly.
Line Graphs
Line graphs are useful for showing trends and patterns over time. By plotting data points and connecting them with lines, you can visualize how variables change and identify any correlations or fluctuations.
Pie Charts
Pie charts are ideal for displaying proportions and percentages. They divide a circle into slices, with each slice representing a different category or group. This type of visualization helps you understand the relative sizes of different components within a whole.
Scatter Plots
Scatter plots are effective for visualizing the relationship between two variables. By plotting data points on a graph, you can identify any patterns or trends, such as positive or negative correlations, clusters, or outliers.
Heat Maps
Heat maps use color gradients to represent data values across a two-dimensional grid. This type of visualization is particularly useful for displaying large datasets and identifying areas of high or low concentration.
Infographics
Infographics combine various data visualization techniques to present information in a visually appealing and easily understandable format. They often include charts, graphs, icons, and illustrations to convey complex data in a concise and engaging manner.
Features of Data Visualization
Interactive visualizations
Users can interact with the data visualizations by hovering over elements, clicking on them, or filtering the data to gain deeper insights.
Real-time data updates
Data visualizations can now be updated in real-time, allowing users to see the latest information as it becomes available.
Storytelling capabilities
Data visualizations can now tell a story by guiding users through a series of visualizations that build upon each other to convey a narrative.
Mobile-friendly designs
With the increasing use of mobile devices, data visualizations are now being optimized for smaller screens, ensuring a seamless user experience on smartphones and tablets.
Integration with AI and machine learning
Data visualizations can now leverage AI and machine learning algorithms to automatically identify patterns, trends, and anomalies in the data.
Augmented reality (AR) and virtual reality (VR) visualizations
AR and VR technologies are being used to create immersive data visualizations, allowing users to explore and interact with data in a virtual environment.
Customization options
Users can now customize data visualizations to suit their specific needs, such as choosing different color schemes, layouts, and chart types.
Start Your Data Visualization Services Process With Us
Why Choose Our Data Visualization Company San Francisco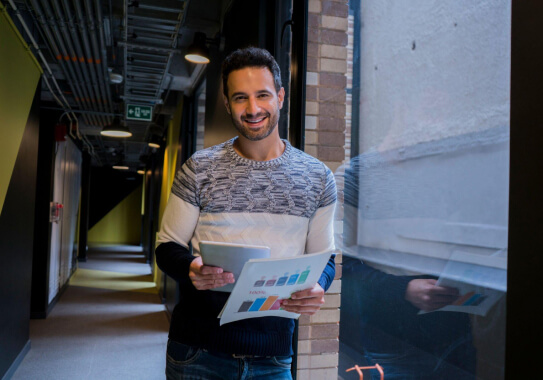 You're looking for a data analytics company in Texas, and you want to make sure you choose the right one. Well, look no further than our company. Here's why:
Expertise in Data Visualization: Lateral Matrix is a leading data visualization company in San Francisco, known for its expertise in transforming complex data into visually appealing and easy-to-understand graphics. With a team of skilled data analysts and designers, they have the knowledge and experience to create stunning visualizations that effectively communicate insights and drive decision-making.
Cutting-edge Technology: Lateral Matrix stays up-to-date with the latest advancements in data visualization technology. They utilize state-of-the-art tools and software to create interactive and dynamic visualizations that engage users and provide a seamless user experience. Their commitment to using cutting-edge technology ensures that clients receive the most innovative and impactful visualizations for their data.
Customized Solutions: Understanding that every business has unique data requirements, Lateral Matrix offers customized solutions tailored to meet specific needs. They work closely with clients to understand their data goals and objectives, and then develop visualizations that align with their brand identity and storytelling preferences. This personalized approach ensures that clients receive visualizations that are not only visually appealing but also highly relevant and meaningful.
Proven Track Record: Lateral Matrix has a proven track record of delivering successful data visualization projects for a wide range of clients across various industries. Their portfolio showcases their ability to transform complex data sets into compelling visual narratives that have helped businesses gain valuable insights and make informed decisions. With a strong reputation for delivering high-quality visualizations, Lateral Matrix is a trusted choice for companies in San Francisco seeking top-notch data visualization services.
List of Industry Require Data Analytics Services
Retail and E-commerce
Healthcare
Finance and Banking
Manufacturing
Telecommunications
Energy and Utilities
Transportation and Logistics
Government and Public Sector
Media and Entertainment
Education and Research
Hospitality and Tourism
Agriculture and Farming
Real Estate and Construction
Insurance
Sports and Fitness
Our Data Visualization Service Process
Understanding client requirements: Our data visualization service process begins with a thorough understanding of our client's requirements. We engage in detailed discussions and consultations to identify their specific goals, data sources, and desired outcomes.
Data collection and analysis: Once we have a clear understanding of the client's requirements, we proceed with collecting the relevant data from various sources. Our team of experts then conducts a comprehensive analysis of the data to identify patterns, trends, and insights that can be visualized effectively.
Designing visualizations: Based on the analysis, our skilled designers and data visualization experts create visually appealing and informative visualizations. We carefully select the most appropriate charts, graphs, and other visual elements to present the data in a clear and engaging manner.
Iterative feedback and refinement: We believe in a collaborative approach, and therefore, we involve our clients in the feedback and refinement process. We share the initial visualizations with the client and gather their feedback. Based on their input, we make necessary adjustments and refinements to ensure the final visualizations meet their expectations.
Delivery and support: Once the visualizations are finalized, we deliver the completed project to our clients. We provide ongoing support and assistance to ensure they can effectively utilize and interpret the visualizations. Our team is always available to address any queries or concerns that may arise during the implementation and usage of the visualizations.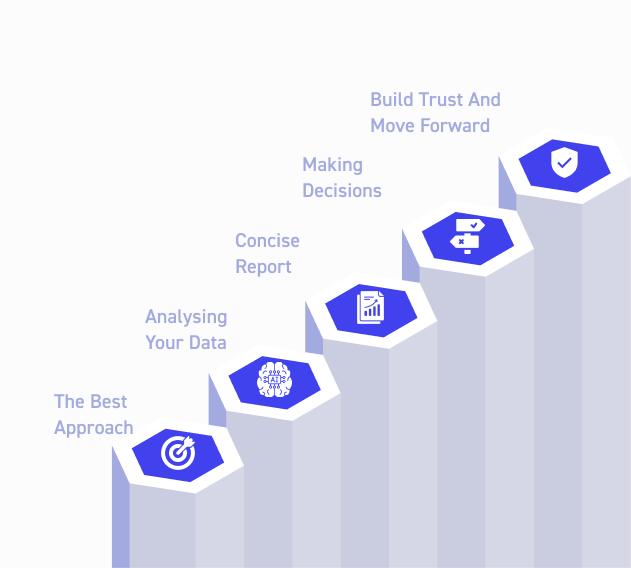 Our Technology
Tableau
Power BI
D3.js
QlikView
Google Data Studio
Plotly
Highcharts
FusionCharts
Sisense
Looker
Essential Performance Indicators for Data Visualization
Client satisfaction rate
Number of successful data visualization projects completed
Average project turnaround time
Percentage increase in client's data understanding
Number of new clients acquired
Revenue growth rate
Employee productivity and efficiency
Number of industry awards and recognition received
Customer retention rate
Return on investment (ROI) for clients through data visualization projects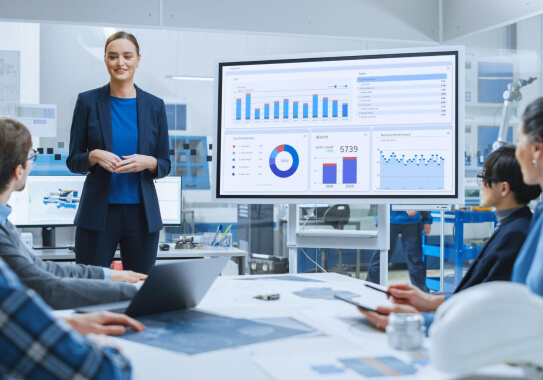 Testimonials
If you're looking for top-notch data visualization services in San Francisco, look no further than Lateral Matrix. They have a team of skilled professionals who excel at transforming complex data into visually stunning and easy-to-understand graphics. With their expertise, they helped us gain valuable insights from our data, enabling us to make informed business decisions. Lateral Matrix truly exceeded our expectations!
When it comes to data visualization services, Lateral Matrix in San Francisco is the go-to choice. Their team understands the importance of presenting data in a visually appealing manner, and they have the technical know-how to create interactive and engaging visualizations. Thanks to their services, we were able to effectively communicate our data-driven findings to stakeholders, resulting in improved collaboration and decision-making. Lateral Matrix is definitely a game-changer!
Lateral Matrix's data visualization services in San Francisco are simply outstanding. Their team of experts not only possesses a deep understanding of data analysis but also has a keen eye for design. They transformed our raw data into captivating visualizations that made it easy for us to spot trends and patterns. Their attention to detail and commitment to delivering high-quality work truly sets them apart. If you want to unlock the power of your data, Lateral Matrix is the perfect partner!
Case Study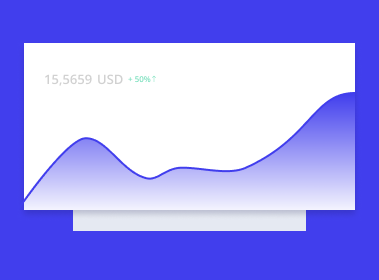 You are a small business owner in San Francisco looking to improve your company's data analysis and decision-making processes. You have heard about the benefits of data visualization and are considering hiring a professional data visualization service in the city.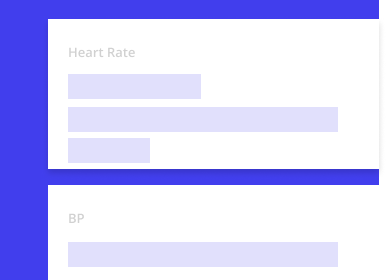 As a marketing manager for a tech startup in San Francisco, you are constantly bombarded with data from various sources. You struggle to make sense of this overwhelming amount of information and need a reliable data visualization service to help you present the data in a clear and visually appealing way.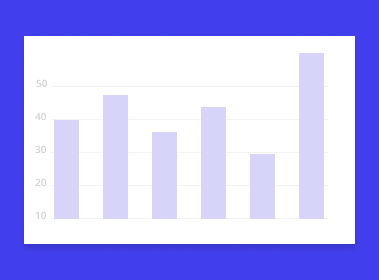 Imagine you are a healthcare professional working in a hospital in San Francisco. You deal with a vast amount of patient data on a daily basis, but finding meaningful insights from this data is a challenge. By partnering with a reputable data visualization service, you can transform complex medical data into visually engaging charts and graphs, enabling you to make informed decisions for your patients' well-being.
FAQ
Our data visualization company in San Francisco offers a wide range of services including data analysis, interactive dashboards, custom visualizations, and data storytelling.
Our team consists of highly experienced professionals who have been working in the field of data visualization for several years. We have successfully completed numerous projects for clients in various industries.
Yes, we have the expertise and resources to handle large datasets for visualization. Our team is skilled in data processing and can efficiently handle and visualize complex and extensive datasets.
We utilize a variety of tools and technologies for data visualization, including industry-standard software such as Tableau, Power BI, and D3.js. We also stay updated with the latest trends and advancements in data visualization to provide the best solutions to our clients.
The duration of a data visualization project depends on various factors such as the complexity of the data, the scope of the project, and the client's requirements. We work closely with our clients to establish realistic timelines and ensure timely delivery of high-quality visualizations.