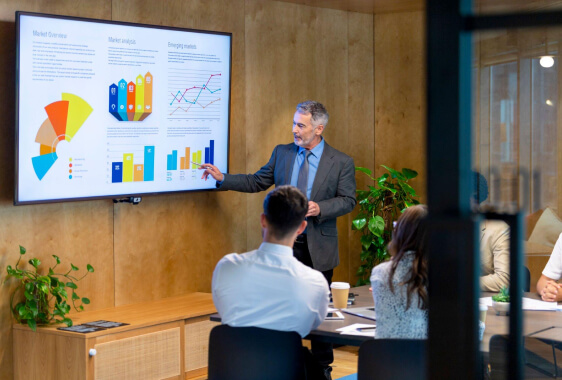 Why Business Needs Microsoft BI Services
Are you a business owner in Texas looking to gain a competitive edge in today's data-driven world? Look no further than Microsoft BI Services. With the ever-increasing amount of data being generated, it has become crucial for businesses to effectively analyze and interpret this information to make informed decisions. Microsoft BI Services offers a comprehensive suite of tools and services that can help your business harness the power of data. By implementing Microsoft BI Services, you can unlock valuable insights hidden within your data, enabling you to make data-driven decisions that drive growth and profitability. Whether you need to analyze sales trends, track customer behavior, or optimize your supply chain, Microsoft BI Services provides the tools and capabilities to transform raw data into actionable intelligence. Furthermore, Microsoft BI Services is user-friendly and intuitive, making it accessible to users of all technical backgrounds. With its powerful visualization capabilities, you can easily create interactive dashboards and reports that communicate complex data in a visually appealing manner. In today's competitive business landscape, staying ahead requires leveraging data effectively. Invest in Microsoft BI Services and empower your business to make smarter decisions, drive innovation, and achieve success in Texas and beyond.
Our Microsoft BI Services
Power BI
This is a powerful business intelligence tool offered by Microsoft that allows you to create interactive visualizations, reports, and dashboards. With Power BI, you can connect to various data sources, transform and model the data, and gain valuable insights for decision-making.
SQL Server Reporting Services (SSRS)
SSRS is a Microsoft BI service that enables you to create, publish, and manage reports. It provides a wide range of reporting capabilities, including tabular, matrix, and graphical reports, and allows you to schedule and distribute reports to different stakeholders.
SQL Server Analysis Services (SSAS)
SSAS is a multidimensional and data mining analysis tool provided by Microsoft. It allows you to build and deploy analytical models, such as cubes, that can be used for complex data analysis and reporting. SSAS enables you to explore data from different perspectives and gain deeper insights into your business.
Azure Analysis Services
This is a cloud-based version of SQL Server Analysis Services. Azure Analysis Services provides similar functionality to SSAS but offers the advantages of scalability, flexibility, and easy integration with other Azure services. It allows you to build and deploy analytical models in the cloud, making it accessible from anywhere.
Excel Power Query
Power Query is an add-in for Microsoft Excel that allows you to discover, connect, and transform data from various sources. It provides a user-friendly interface for data preparation and cleansing, enabling you to easily import and shape data before analyzing it in Excel or other BI tools.
Azure Data Factory
Azure Data Factory is a cloud-based data integration service that allows you to orchestrate and automate the movement and transformation of data. It provides a visual interface for building data pipelines, enabling you to extract data from different sources, transform it, and load it into various destinations, including Microsoft BI services like Power BI and SSAS.
Features of Microsoft BI
Power BI Desktop
This is a powerful data visualization and reporting tool that allows users to create interactive dashboards and reports.
Power Query
This feature enables users to easily discover, connect, and transform data from various sources for analysis.
Power Pivot
With Power Pivot, users can create data models and perform advanced data analysis using large datasets.
Power View
This feature allows users to create interactive data visualizations, such as charts, maps, and tables, to explore and present data.
Power Map
Power Map enables users to create 3D geospatial visualizations to analyze data on a map.
Natural Language Query
This feature allows users to ask questions in plain language and get answers in the form of visualizations and reports.
Cortana Integration
Microsoft BI integrates with Cortana, Microsoft's virtual assistant, allowing users to ask questions and get insights using natural language queries.
Start Your Microsoft Bi Services Process With Us
Why Choose Our Microsoft BI Company Texas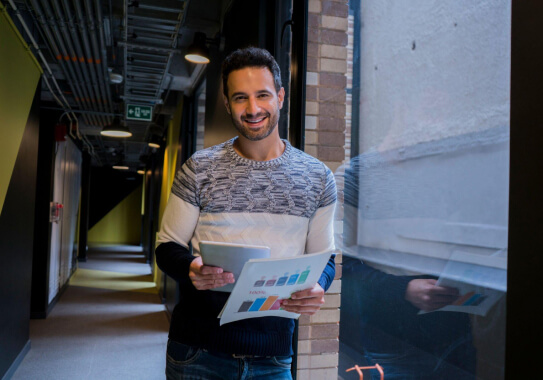 You're looking for a data analytics company in Texas, and you want to make sure you choose the right one. Well, look no further than our company. Here's why:
Expertise in Microsoft BI: Lateral Matrix is a leading Microsoft BI company in Texas, with a team of highly skilled professionals who have extensive experience in implementing and managing Microsoft BI solutions. With their expertise, they can provide tailored solutions that meet the unique needs of your business.
Comprehensive BI Solutions: Lateral Matrix offers a wide range of business intelligence solutions, including data integration, data warehousing, reporting, and analytics. They have a deep understanding of the Microsoft BI stack, including Power BI, SQL Server, and Azure, allowing them to deliver comprehensive solutions that empower businesses to make data-driven decisions.
Proven Track Record: Lateral Matrix has a proven track record of successfully delivering Microsoft BI projects for clients across various industries. Their portfolio showcases their ability to deliver high-quality solutions that drive business growth and improve operational efficiency. By choosing Lateral Matrix, you can trust that your BI project will be in capable hands.
Local Presence in Texas: Being based in Texas, Lateral Matrix understands the unique challenges and opportunities that businesses in the state face. They have a strong network and local presence, allowing them to provide personalized support and quick response times. By choosing a local Microsoft BI company like Lateral Matrix, you can benefit from their in-depth knowledge of the Texas market and their ability to provide tailored solutions that align with your business goals.
List of Industry Require Data Analytics Services
Retail and E-commerce
Healthcare
Finance and Banking
Manufacturing
Telecommunications
Energy and Utilities
Transportation and Logistics
Government and Public Sector
Media and Entertainment
Education and Research
Hospitality and Tourism
Agriculture and Farming
Real Estate and Construction
Insurance
Sports and Fitness
Our Microsoft BI Service Process
You start by accessing the Microsoft BI Service platform through your web browser. This user-friendly interface allows you to easily navigate through the various features and functionalities of the service.
Once logged in, you can begin by creating a new project or accessing existing ones. The project management dashboard provides an overview of all your projects, allowing you to track progress, collaborate with team members, and manage permissions.
To start building your data model, you can connect to various data sources such as databases, spreadsheets, or cloud storage. The Microsoft BI Service supports a wide range of data connectors, ensuring compatibility with your existing data infrastructure.
With your data sources connected, you can now design interactive reports and dashboards using the intuitive drag-and-drop interface. The service offers a rich set of visualization options, allowing you to present your data in a visually appealing and meaningful way.
Once your reports and dashboards are ready, you can easily share them with stakeholders within your organization. The Microsoft BI Service provides flexible sharing options, including embedding reports in other applications, exporting to PDF or PowerPoint, or granting access to specific users or groups. This ensures that the right people have access to the right information at the right time.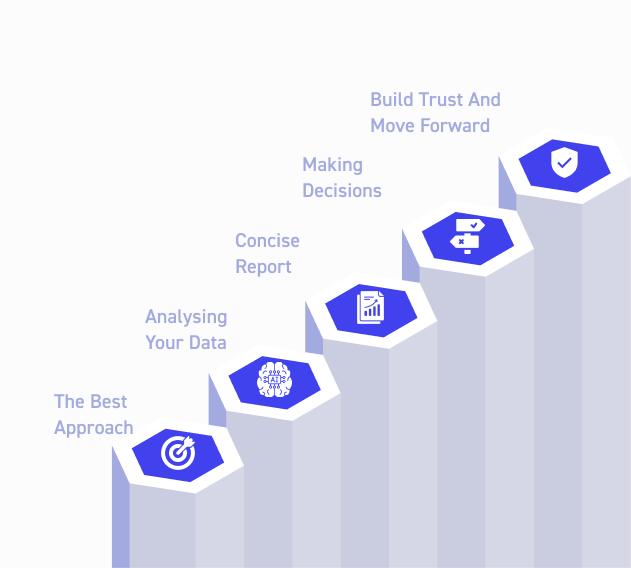 Our Technology
Power BI
SQL Server
Azure Analysis Services
Azure Data Factory
Azure Data Lake Storage
Azure SQL Database
Azure Machine Learning
Azure Cognitive Services
Azure Databricks
Azure Synapse Analytics
Essential Performance Indicators for Microsoft BI
Revenue generated from Microsoft BI services
Number of successful Microsoft BI implementations
Customer satisfaction rating for Microsoft BI projects
Number of new clients acquired for Microsoft BI services
Percentage increase in Microsoft BI market share in Texas
Average project duration for Microsoft BI implementations
Number of Microsoft BI certifications obtained by agency employees
Percentage of projects delivered within budget for Microsoft BI
Number of Microsoft BI training sessions conducted for clients
Employee retention rate for Microsoft BI team in the agency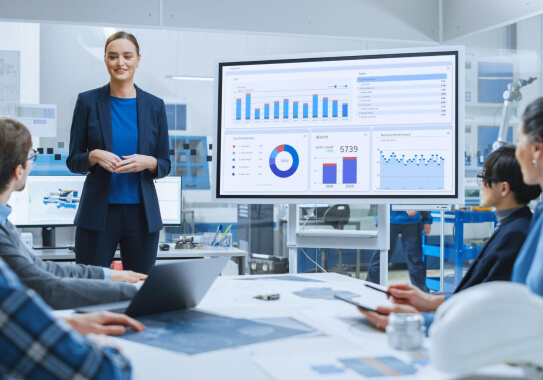 Testimonials
If you're looking for top-notch Microsoft BI services in Texas, look no further than Lateral Matrix! They have a team of experts who helped us streamline our data analysis process and provided us with valuable insights to make informed business decisions. Highly recommend their services!
Lateral Matrix's Microsoft BI services in Texas are a game-changer for our company. Their team understood our unique business needs and implemented a customized BI solution that has significantly improved our data visualization and reporting capabilities. Trust them to take your data analysis to the next level!
Thanks to Lateral Matrix's Microsoft BI services in Texas, we now have a comprehensive and user-friendly dashboard that allows us to monitor key performance indicators in real-time. Their expertise and attention to detail have truly transformed the way we analyze and interpret our data. Don't miss out on their exceptional services!
Case Study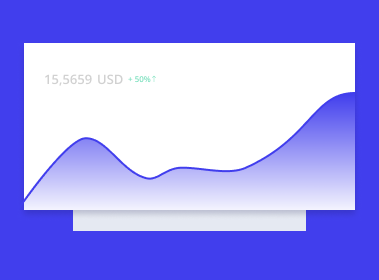 You are a small business owner in Texas looking to gain valuable insights from your data. With Microsoft BI Services, you can harness the power of advanced analytics and reporting tools to make informed business decisions. Our team of experts in Texas will guide you through the implementation process, ensuring that you have a customized solution tailored to your specific needs.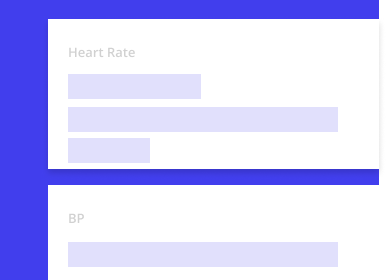 Imagine you are a healthcare provider in Texas, struggling to manage and analyze vast amounts of patient data. Microsoft BI Services can help you streamline your operations and improve patient care. Our team of professionals in Texas will work closely with you to develop a comprehensive data management strategy, allowing you to easily access and analyze critical information in real-time.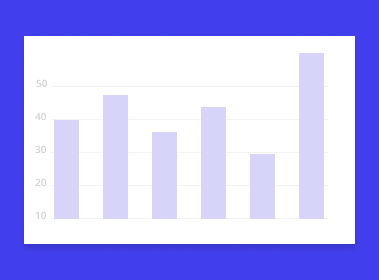 As a financial institution in Texas, you understand the importance of data-driven decision making. Microsoft BI Services offers you a comprehensive suite of tools and services to help you analyze market trends, manage risk, and optimize your operations. Our team of experts in Texas will assist you in implementing a robust BI solution, empowering you to make strategic decisions that drive your business forward.
FAQ
Microsoft BI, or Business Intelligence, is a suite of tools and technologies that enable organizations to analyze and visualize their data for better decision-making. It offers a range of features such as data integration, reporting, analytics, and data visualization.
Microsoft BI can benefit your business by providing insights into your data, helping you identify trends, patterns, and opportunities. It allows you to make data-driven decisions, improve operational efficiency, and gain a competitive edge in the market.
The key components of Microsoft BI include Power BI, SQL Server, Azure Analysis Services, and Excel. Power BI is a cloud-based business analytics service, SQL Server is a relational database management system, Azure Analysis Services is a fully managed analytics engine, and Excel is a powerful spreadsheet tool with built-in BI capabilities.
Yes, Microsoft BI is designed to integrate with a wide range of systems and data sources. It can connect to various databases, cloud services, and even third-party applications. This allows you to consolidate data from different sources and create a unified view for analysis and reporting.
Yes, Microsoft BI is suitable for businesses of all sizes, including small businesses. It offers scalable solutions that can be tailored to meet the specific needs and budget of small businesses. With its user-friendly interface and intuitive features, even non-technical users can easily leverage the power of BI for their business.