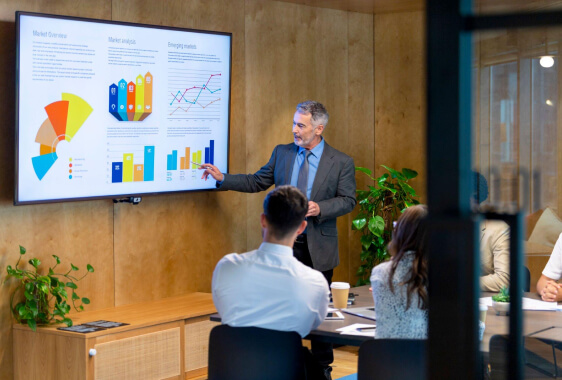 Why Business Needs Reporting and Tracking Services
Are you a business owner in Texas? If so, you may be wondering why your business needs reporting and tracking services. Well, let me tell you, these services can be a game-changer for your company. First and foremost, reporting and tracking services provide you with valuable insights into your business operations. By analyzing data and generating reports, you can identify areas of improvement, track your progress, and make informed decisions. This allows you to optimize your resources, streamline processes, and ultimately increase your profitability. Moreover, reporting and tracking services help you stay compliant with regulations and laws. In Texas, there are various reporting requirements that businesses must adhere to. By outsourcing these tasks to professionals, you can ensure accuracy and timeliness, avoiding any penalties or legal issues. Additionally, these services enable you to monitor your marketing efforts effectively. By tracking key performance indicators, such as website traffic, conversion rates, and customer engagement, you can assess the effectiveness of your marketing campaigns and make necessary adjustments to maximize your return on investment. In conclusion, investing in reporting and tracking services is essential for your business in Texas. It empowers you with valuable insights, ensures compliance, and optimizes your marketing efforts. So, don't hesitate to take advantage of these services and propel your business to new heights of success.
Our Reporting and Tracking Services
Online Analytics Tools
These services provide detailed reports and tracking data on website traffic, user behavior, and conversion rates. They allow you to monitor the performance of your website and make data-driven decisions to improve its effectiveness.
Social Media Analytics Platforms
These services track and report on the performance of your social media accounts, including metrics such as engagement, reach, and follower growth. They help you understand the impact of your social media efforts and optimize your strategies accordingly.
Email Marketing Tracking Software
These services enable you to track the success of your email marketing campaigns by providing data on open rates, click-through rates, and conversions. They help you measure the effectiveness of your email campaigns and make necessary adjustments to improve results.
Customer Relationship Management (CRM) Systems
CRM systems offer reporting and tracking capabilities to monitor customer interactions, sales activities, and pipeline management. They provide insights into customer behavior, sales performance, and help you identify opportunities for growth and improvement.
Advertising and PPC Tracking Tools
These services allow you to track the performance of your online advertising campaigns, including pay-per-click (PPC) ads. They provide data on impressions, clicks, conversions, and ROI, helping you optimize your ad spend and maximize results.
Call Tracking and Recording Services
These services track and record phone calls made to your business, providing valuable insights into customer inquiries, sales calls, and customer service interactions. They help you evaluate the effectiveness of your phone-based operations and improve customer satisfaction.
Features of Reporting and Tracking
Real-time reporting
One of the trending features in reporting and tracking is the ability to generate real-time reports. This allows users to access up-to-date information and make informed decisions quickly.
Customizable dashboards
Another popular feature is the ability to create customizable dashboards. Users can choose the metrics and data they want to track and display them in a visually appealing and easy-to-understand format.
Data visualization
Data visualization tools are becoming increasingly popular in reporting and tracking. These tools help users understand complex data sets by presenting them in visually appealing charts, graphs, and maps.
Mobile accessibility
With the rise of mobile devices, it is essential for reporting and tracking tools to be accessible on smartphones and tablets. Mobile-friendly interfaces and apps allow users to access reports and track data on the go.
Integration with other systems
Many reporting and tracking tools now offer integration with other systems such as CRM software, project management tools, and marketing automation platforms. This allows users to consolidate data from multiple sources and get a comprehensive view of their performance.
Predictive analytics
Predictive analytics is a trending feature that uses historical data and statistical algorithms to forecast future trends and outcomes. This can help businesses make proactive decisions and optimize their strategies.
Collaboration and sharing
Collaboration features are becoming increasingly important in reporting and tracking tools. Users can share reports, collaborate on data analysis, and provide feedback to improve decision-making processes.
Start Your Reporting And Tracking Process With Us
Why Choose Our Reporting and Tracking Company Texas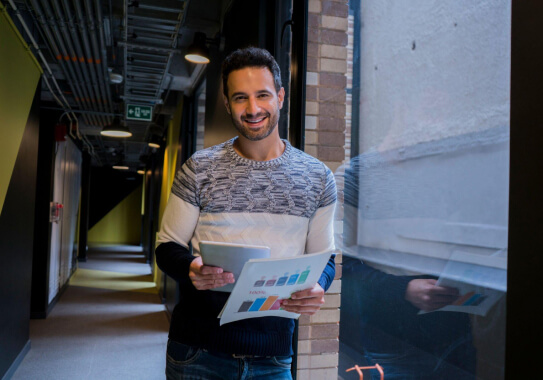 You're looking for a data analytics company in Texas, and you want to make sure you choose the right one. Well, look no further than our company. Here's why:
Efficient and Accurate Reporting: Lateral Matrix Reporting and Tracking Company in Texas offers a comprehensive reporting system that ensures efficiency and accuracy. With advanced technology and experienced professionals, they provide real-time updates and detailed reports, enabling businesses to make informed decisions quickly.
Customized Tracking Solutions: This company understands that every business has unique tracking requirements. They offer customized tracking solutions tailored to meet the specific needs of each client. Whether it's inventory tracking, shipment tracking, or employee tracking, their advanced tracking systems provide real-time data and insights, helping businesses streamline their operations.
Cost-effective and Time-saving: By choosing Lateral Matrix Reporting and Tracking Company, businesses can save both time and money. Their efficient reporting and tracking systems eliminate the need for manual data entry and reduce the chances of errors. This not only saves valuable resources but also allows businesses to focus on core activities, leading to increased productivity and profitability.
Exceptional Customer Support: Lateral Matrix Reporting and Tracking Company in Texas prides itself on providing exceptional customer support. Their dedicated team is available round the clock to address any queries or concerns. Whether it's troubleshooting technical issues or providing guidance on utilizing the reporting and tracking systems effectively, they ensure that their clients receive prompt and reliable assistance.
List of Industry Require Data Analytics Services
Retail and E-commerce
Healthcare
Finance and Banking
Manufacturing
Telecommunications
Energy and Utilities
Transportation and Logistics
Government and Public Sector
Media and Entertainment
Education and Research
Hospitality and Tourism
Agriculture and Farming
Real Estate and Construction
Insurance
Sports and Fitness
Our Reporting and Tracking Service Process
You will start by accessing our Reporting and Tracking Service platform through our website.
Once you have logged in, you will be able to input the necessary information for the service you require. This may include details such as the type of report or tracking you need, specific data points to be included, and any additional instructions or preferences.
After submitting the required information, our team will begin processing your request. We have a dedicated team of experts who will ensure that your report or tracking is accurate, reliable, and delivered within the agreed-upon timeframe.
Throughout the process, you will have access to real-time updates on the progress of your request. Our platform allows you to track the status of your report or tracking, providing transparency and peace of mind.
Once your report or tracking is complete, you will receive a notification through our platform. You can then access and download the finished product, which will be presented in a clear and organized format for easy understanding and analysis.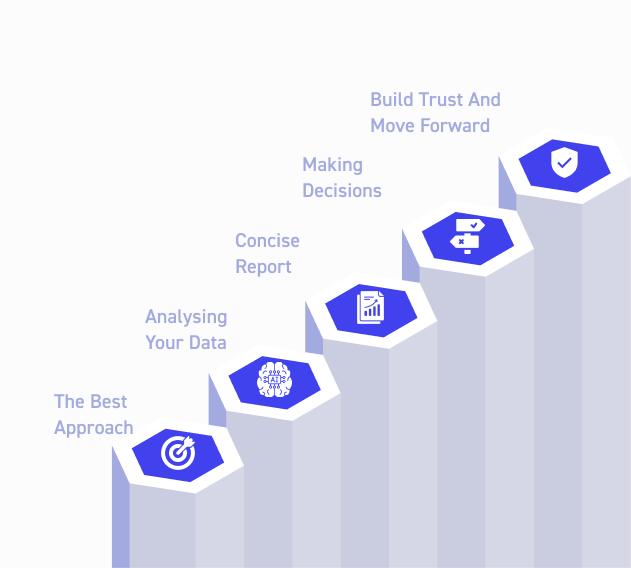 Our Technology
GPS tracking systems
Mobile applications for data collection
Cloud-based reporting software
Real-time data analytics tools
Automated reporting dashboards
Barcode scanning technology
RFID (Radio Frequency Identification) technology
Geofencing technology for location-based tracking
Data visualization tools for reporting
Artificial intelligence and machine learning algorithms for predictive analytics
Essential Performance Indicators for Reporting and Tracking
Number of clients served
Revenue generated
Client satisfaction ratings
Accuracy of reporting data
Timeliness of reporting submissions
Number of successful tracking campaigns
Return on investment for tracking campaigns
Number of new clients acquired
Employee productivity and efficiency
Compliance with industry regulations and standards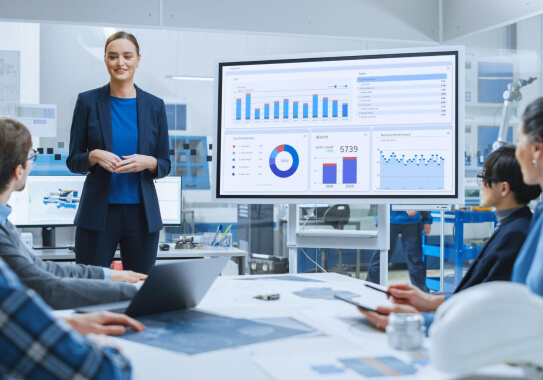 Testimonials
If you're looking for reliable reporting and tracking services in Texas, look no further than Lateral Matrix. Their team of professionals is dedicated to providing accurate and timely reports, ensuring that you have all the information you need to make informed decisions. With their advanced tracking technology, you can trust that your assets are being monitored and protected at all times. Lateral Matrix is the go-to solution for all your reporting and tracking needs.
When it comes to reporting and tracking services in Texas, Lateral Matrix is the top choice. Their comprehensive reporting system allows you to easily access and analyze data, giving you valuable insights into your operations. With their efficient tracking services, you can keep a close eye on your assets, ensuring their safety and security. Lateral Matrix's commitment to excellence and attention to detail make them the trusted partner for businesses across Texas.
Don't settle for subpar reporting and tracking services when Lateral Matrix is here to provide you with exceptional solutions. Their team of experts goes above and beyond to deliver accurate and detailed reports, giving you a clear picture of your business performance. With their state-of-the-art tracking technology, you can have peace of mind knowing that your assets are being monitored effectively. Lateral Matrix is the reliable choice for reporting and tracking services in Texas.
Case Study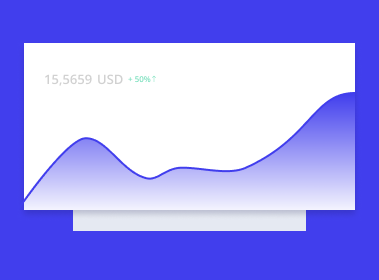 Are you tired of manually tracking and reporting your business's performance in Texas
Our Reporting and Tracking Services in Texas can help you streamline your processes and save valuable time. With our advanced software and tools, you can easily generate comprehensive reports and track key metrics with just a few clicks.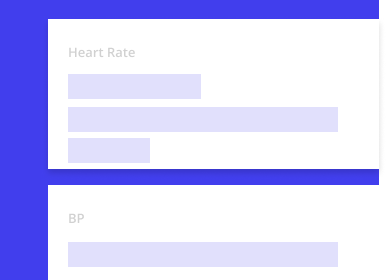 Are you a busy professional in Texas who needs to stay on top of your company's progress
Our Reporting and Tracking Services in Texas offer a user-friendly platform that allows you to monitor your business's performance in real-time. From sales figures to customer feedback, our services provide you with the data you need to make informed decisions and drive growth.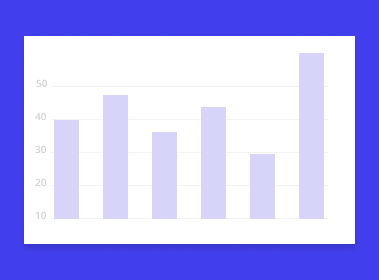 Are you struggling to keep up with the ever-changing reporting requirements in Texas
Our Reporting and Tracking Services specialize in staying up-to-date with the latest regulations and guidelines, ensuring that your business remains compliant. Let us handle the complex reporting tasks, so you can focus on what you do best – running your business.
FAQ
To report a complaint or issue with a company in Texas, you can contact the Texas Attorney General's Consumer Protection Division at 1-800-621-0508 or file a complaint online through their website.
To track the status of your complaint filed against a company in Texas, you can visit the Texas Attorney General's Consumer Protection Division website and use their online complaint tracking system. You will need the complaint number provided to you when you filed the complaint.
Yes, the Texas Attorney General's Consumer Protection Division is responsible for handling consumer complaints against businesses in Texas. They investigate and take action against businesses that engage in deceptive or unfair practices.
Yes, you can report a company in Texas for false advertising or misleading claims. The Texas Attorney General's Consumer Protection Division investigates such complaints and takes appropriate action against businesses found to be engaging in deceptive practices.
Yes, the Texas Department of Licensing and Regulation provides resources to help consumers make informed decisions about companies. They offer a license search tool on their website where you can verify the license status of various professionals and businesses in Texas.