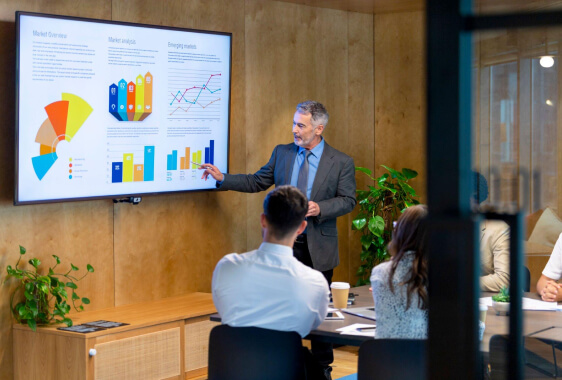 Why Business Needs Tableau Business Analytics Services
Are you a business owner in Texas looking to take your company to the next level? If so, then you need to consider the benefits of Tableau Business Analytics Services. In today's competitive market, it is crucial to have access to accurate and timely data to make informed decisions. Tableau offers a comprehensive suite of tools and services that can help you analyze your business data and gain valuable insights. With Tableau, you can easily visualize your data through interactive dashboards and reports. This allows you to identify trends, spot opportunities, and make data-driven decisions. Whether you are in the retail, healthcare, or finance industry, Tableau can provide you with the tools you need to optimize your operations and drive growth. Furthermore, Tableau's services are tailored to meet the specific needs of your business. Their team of experts will work closely with you to understand your goals and challenges, and develop customized solutions that align with your objectives. From data integration to advanced analytics, Tableau has the expertise to help you unlock the full potential of your data. In conclusion, if you want to stay ahead of the competition and make smarter business decisions, Tableau Business Analytics Services are a must-have for your Texas-based business. Don't miss out on the opportunity to leverage the power of data to drive success. Contact Tableau today and take your business to new heights.
Our Tableau Business Analytics Services
Tableau Desktop
This is the primary tool used by business analysts to create interactive visualizations and dashboards. With Tableau Desktop, you can connect to various data sources, manipulate and transform data, and design visually appealing charts and graphs.
Tableau Server
Tableau Server allows you to publish and share your Tableau workbooks and dashboards with others in your organization. It provides a centralized platform for collaboration, data governance, and access control. You can also schedule data refreshes and automate report distribution using Tableau Server.
Tableau Online
Similar to Tableau Server, Tableau Online is a cloud-based platform that allows you to publish and share your Tableau content over the internet. It offers the same features as Tableau Server but eliminates the need for on-premises infrastructure and maintenance.
Tableau Prep
Tableau Prep is a data preparation tool that helps you clean, shape, and combine data for analysis. It provides a visual interface for performing data transformations, such as filtering, pivoting, and joining, without the need for complex coding or scripting.
Tableau Mobile
Tableau Mobile is a mobile app that allows you to access and interact with your Tableau dashboards on smartphones and tablets. It provides a responsive and touch-friendly interface, enabling you to explore data and make data-driven decisions on the go.
Tableau Public
Tableau Public is a free platform that allows you to publish your Tableau visualizations to the web for public consumption. It is a great way to showcase your data storytelling skills and engage with a wider audience. However, keep in mind that data published on Tableau Public is accessible to anyone and cannot be restricted to specific users or organizations.
Features of Tableau Business Analytics
Interactive dashboards
Tableau allows users to create interactive dashboards that can be customized and updated in real-time. This feature enables users to explore data and gain insights quickly and easily.
Data visualization
Tableau offers a wide range of visualization options, including charts, graphs, maps, and more. These visualizations help users understand complex data sets and communicate insights effectively.
Data blending
Tableau allows users to combine data from multiple sources and blend them together for analysis. This feature enables users to gain a comprehensive view of their data and uncover hidden patterns and relationships.
Advanced analytics
Tableau provides advanced analytics capabilities, such as statistical modeling, forecasting, and clustering. These features allow users to perform in-depth analysis and make data-driven decisions.
Collaboration and sharing
Tableau allows users to collaborate with others by sharing dashboards, reports, and data sets. This feature promotes teamwork and enables users to work together on data analysis projects.
Mobile accessibility
Tableau offers mobile apps that allow users to access and interact with their dashboards and reports on the go. This feature enables users to stay connected and make data-driven decisions anytime, anywhere.
Data storytelling
Tableau provides tools for creating compelling data stories that combine data visualizations, text, and images. This feature helps users communicate insights effectively and engage their audience.
Start Your Tableau Business Analytics Process With Us
Why Choose Our Tableau Business Analytics Company Texas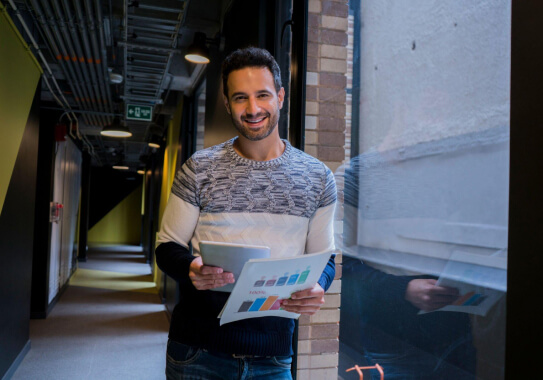 You're looking for a data analytics company in Texas, and you want to make sure you choose the right one. Well, look no further than our company. Here's why:
Expertise in Tableau: Lateral Matrix is a leading Tableau Business Analytics Company in Texas, known for its deep expertise in Tableau software. With a team of highly skilled professionals, we have extensive experience in leveraging Tableau's powerful features to provide actionable insights and drive business growth.
Customized Solutions: We understand that every business has unique requirements and challenges. At Lateral Matrix, we offer tailored solutions that are specifically designed to meet the individual needs of our clients. Our team works closely with businesses to understand their goals and objectives, and then develops customized Tableau dashboards and reports that provide valuable insights and help make informed decisions.
Data-driven Decision Making: In today's data-driven world, making decisions based on accurate and timely information is crucial for success. Lateral Matrix helps businesses harness the power of data through Tableau's advanced analytics capabilities. Our solutions enable businesses to analyze large volumes of data, identify trends, and make data-driven decisions that drive growth and improve operational efficiency.
Exceptional Customer Support: At Lateral Matrix, we prioritize customer satisfaction and provide exceptional support throughout the entire engagement. Our team is dedicated to ensuring that our clients have a seamless experience with Tableau implementation and usage. We offer comprehensive training, ongoing support, and regular updates to ensure that our clients maximize the value of Tableau and achieve their business objectives.
List of Industry Require Data Analytics Services
Retail and E-commerce
Healthcare
Finance and Banking
Manufacturing
Telecommunications
Energy and Utilities
Transportation and Logistics
Government and Public Sector
Media and Entertainment
Education and Research
Hospitality and Tourism
Agriculture and Farming
Real Estate and Construction
Insurance
Sports and Fitness
Our Tableau Business Analytics Service Process
You start by contacting our team of experts to discuss your business analytics needs and goals. We will gather information about your organization, data sources, and desired outcomes.
Once we have a clear understanding of your requirements, we will design a customized Tableau solution tailored to your specific needs. This may involve data integration, visualization design, and dashboard development.
Our team will then work closely with your IT department to ensure a smooth implementation of the Tableau solution. We will assist with data preparation, data modeling, and setting up data connections to ensure accurate and up-to-date analytics.
After the implementation phase, we will provide comprehensive training sessions to your team members, ensuring they are equipped with the necessary skills to effectively use Tableau for business analytics. We offer both on-site and remote training options to accommodate your preferences.
Once your team is proficient in using Tableau, we will continue to provide ongoing support and maintenance services. This includes troubleshooting any issues, optimizing performance, and assisting with any additional customization or enhancements you may require. Our goal is to ensure that you are getting the most out of Tableau and maximizing the value of your business analytics.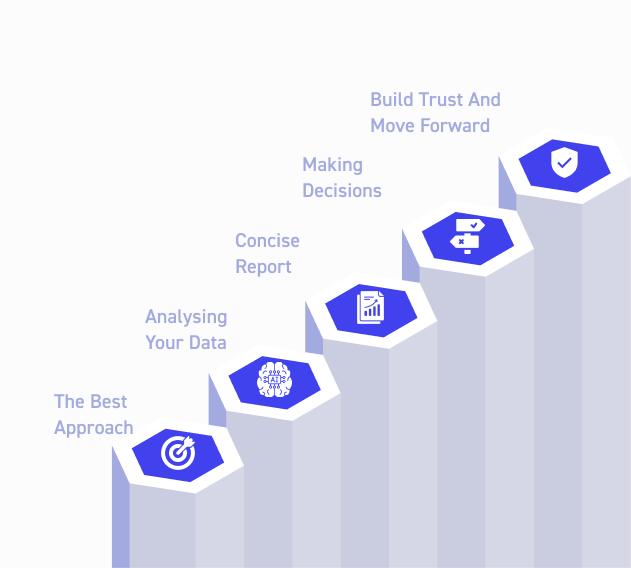 Our Technology
Data visualization tools
Data integration and preparation software
Advanced analytics and statistical modeling software
Machine learning algorithms
Cloud computing platforms
Big data processing frameworks
Data warehousing solutions
Data governance and security tools
Natural language processing and text analytics software
Collaborative and interactive dashboards
Essential Performance Indicators for Tableau Business Analytics
Revenue growth rate
Customer acquisition rate
Customer retention rate
Average deal size
Number of new clients
Number of successful projects completed
Employee productivity
Customer satisfaction rating
Return on investment (ROI)
Market share growth rate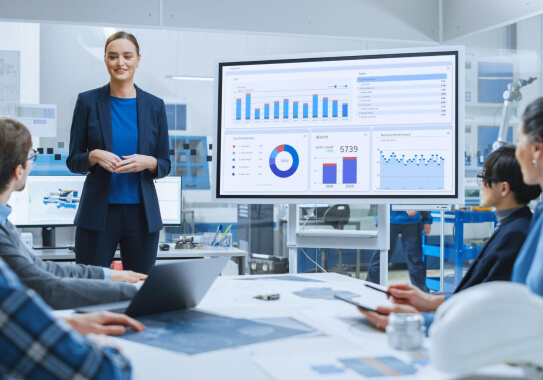 Testimonials
If you're looking for top-notch business analytics services in Texas, look no further than Lateral Matrix. They have helped our company harness the power of Tableau to gain valuable insights and make data-driven decisions. Highly recommended!
Lateral Matrix's Tableau business analytics services in Texas have been a game-changer for our organization. Their expertise and guidance have allowed us to unlock the full potential of our data, leading to improved efficiency and profitability. Don't miss out on their exceptional services!
Thanks to Lateral Matrix's Tableau business analytics services, our company in Texas has experienced a significant boost in productivity and profitability. Their team's deep understanding of Tableau and their ability to tailor solutions to our specific needs have been invaluable. Trust them to take your business analytics to the next level!
Case Study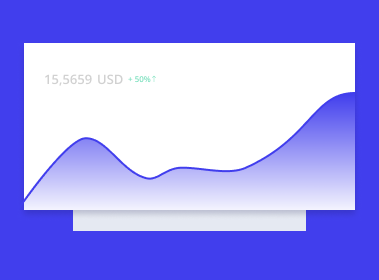 You are a small business owner in Texas looking to gain deeper insights into your company's data. With Tableau Business Analytics Services, you can unlock the power of your data and make informed decisions to drive growth and success.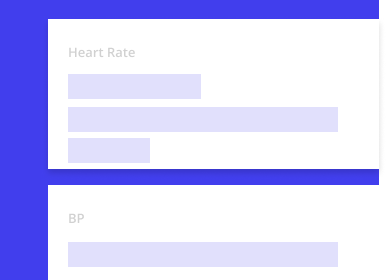 Imagine you are a marketing manager in a Texas-based e-commerce company. By utilizing Tableau Business Analytics Services, you can easily analyze customer behavior, track campaign performance, and identify opportunities for optimization, ultimately boosting your company's revenue.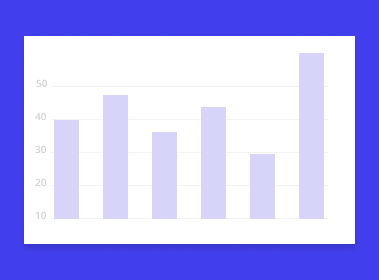 As a healthcare professional in Texas, you understand the importance of data-driven decision-making. With Tableau Business Analytics Services, you can efficiently analyze patient records, identify trends, and improve operational efficiency, leading to better patient outcomes and overall healthcare quality.
FAQ
Tableau Business Analytics Company is a leading data visualization and business intelligence software company based in Texas. They provide innovative solutions to help businesses analyze and understand their data effectively.
Tableau Business Analytics Company offers a range of services including data visualization, data analysis, data preparation, data integration, and data storytelling. They also provide training and support to help businesses maximize the value of their data.
Tableau Business Analytics Company can benefit your business by providing powerful tools and techniques to analyze and visualize your data. This can help you gain valuable insights, make data-driven decisions, and improve overall business performance.
Yes, Tableau Business Analytics Company caters to businesses of all sizes, including small businesses. They offer scalable solutions that can be tailored to meet the specific needs and budgets of small businesses.
Yes, Tableau Business Analytics Company prioritizes data security and compliance. They have robust security measures in place to protect your data and ensure compliance with industry regulations such as GDPR and HIPAA.