Our reporting and tracking agency in Texas, dashboards drill down to the specific details and the metrics delivered are used throughout the organization at all levels. The reports are customized for the employees at each level and for the top management as well.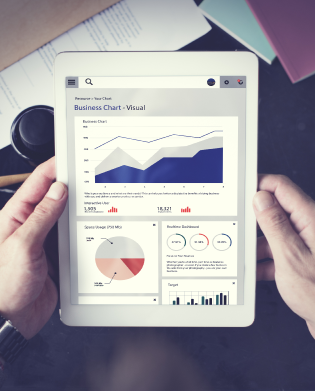 01/
Business Intelligence
Business dynamics are ever changing. To keep up with the transformation, it is necessary to implement advanced data analysis and reporting techniques.
Our BI reporting solutions offer our customers a support system for critical decision making through data visualization. The visual representation serves as a comprehensive view of all relevant data needed for intelligent business decisions.
The information your business needs is obtained in optimal time and with accuracy. Patterns, trends in data can be identified to create forward looking business strategies.
Our reporting solutions in Texas are not a one-time fix. We offer dynamic, ad-hoc solutions depending on the changing landscape of your business.
Our BI reporting services in Texas encompass dashboarding, scorecards, technical designs and KPI's.
---
Today, business analytics is being used for budgeting, planning and forecasting. The foundation to every successful project starts with a proper business analytics strategy.
Business analytics will give you the complete liberty to alter your plans and respond to the unexpected changes with ease. Also, you will be able to make fater and more confident decisions for your company.
You can use business analytics as a tool to combine data across all platforms. Our business analytics solutions will also help you to enhance the user experience to a great extent. The data processing time will also reduce by 80%.